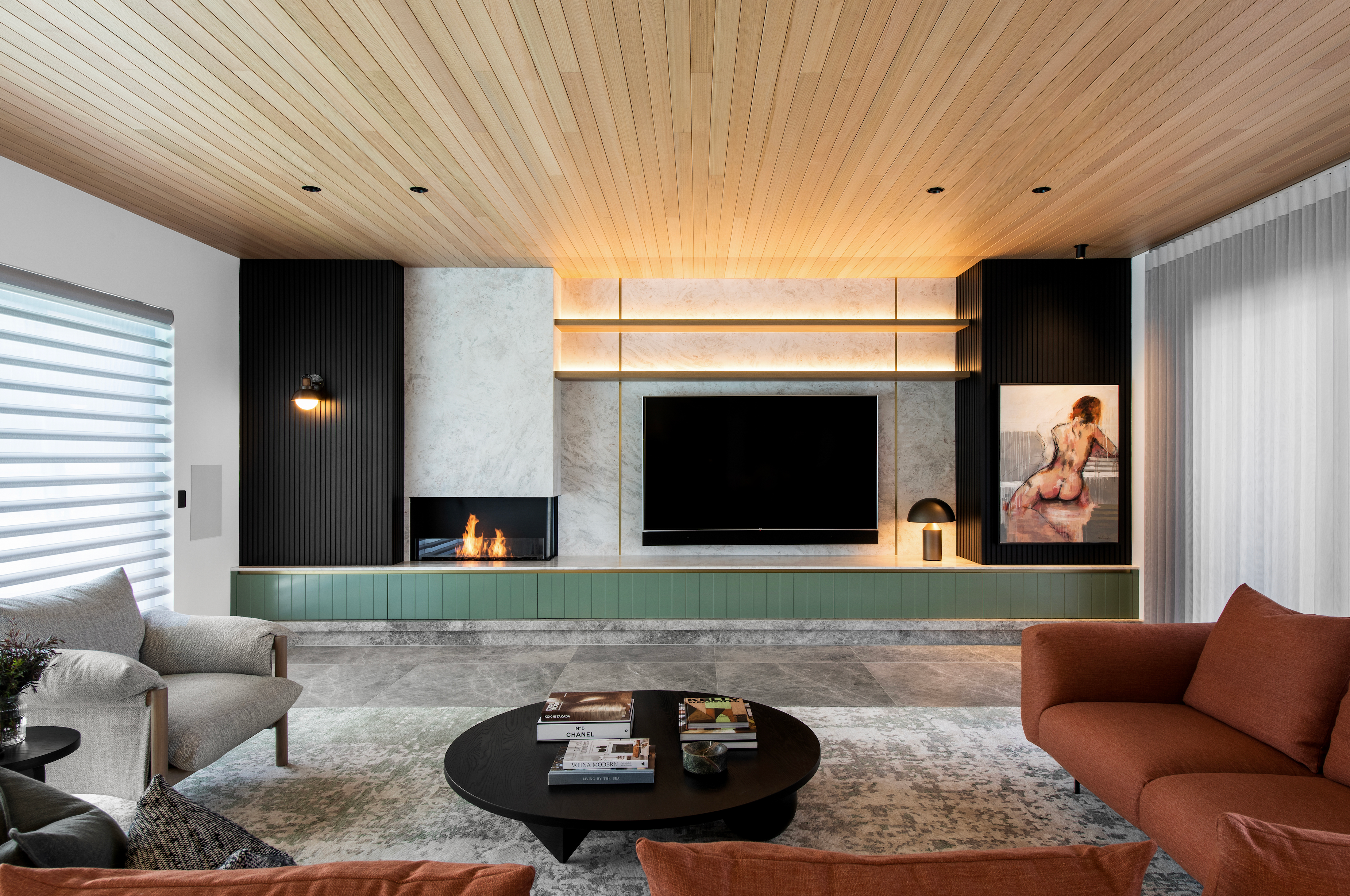 OUR LOVE OF NATURAL STONE
For the love of limestone
The material of choice that we can't go past when it comes to luxurious flooring is limestone, specifically New Savior from CDK Stone. Limestone is available in large slabs (best for flooring) or smaller pavers and tiles for other areas of the home - both internal and external use. Besides being a natural masterpiece, there are several reasons why this stone is the perfect choice for your home's flooring. Often overlooked for alternatives like granite, marble or man-made engineered stone, we're outlining our top reasons for using this timeless beauty in our projects.
A durable delight
Natural limestone has been millions of years in the making and for good reason. It is a sedimentary rock, which makes it very durable. The material doesn't wear easily and will look good for a lifetime, making it a perfect option for flooring. When sealed effectively, limestone tiles won't stain and work well in high traffic areas. Despite being hardwearing, as a surface the stone is smooth and soft underfoot making it comfortable for the whole family to enjoy. Limestone is a natural insulator, so is a great way to keep your home cool in Summer and warm in Winter.
Easy to clean and maintain
Life is busy enough, so we're always looking for selections that will make cleaning a breeze. And when it comes to flooring especially, the required upkeep of a material is something to consider. The good news is that limestone is very low maintenance – heavy cleaning chemicals are not required to make it look its best. A sweep and a mop using a specific limestone cleaning agent is all you need. Also ensure to schedule in resealing every three or four years, the timeline recommended to ensure the stone is well looked after. This type of natural stone is also resistant to mould and bacteria, which makes it suitable to use in bathrooms and outside in a pool area.
Earthy and elevated
With naturally formed colours, patterns and tones – limestone is beautifully unique and creates variation in flooring (unlike some alternatives that look bland and monotonous). With a carefully considered range of limestone available at CDK Stone, the perfect style can be chosen to complement the design aesthetic of the space. It's a versatile material that can be used in an array of applications like benchtops and walls too. Each slab is handpicked by the CDK Stone team from the best quarries throughout the world, so you know you're getting high quality every time. Overall, limestone is an understated yet luxurious looking material for use in flooring, and it is more cost effective than materials like marble. A win, win situation!