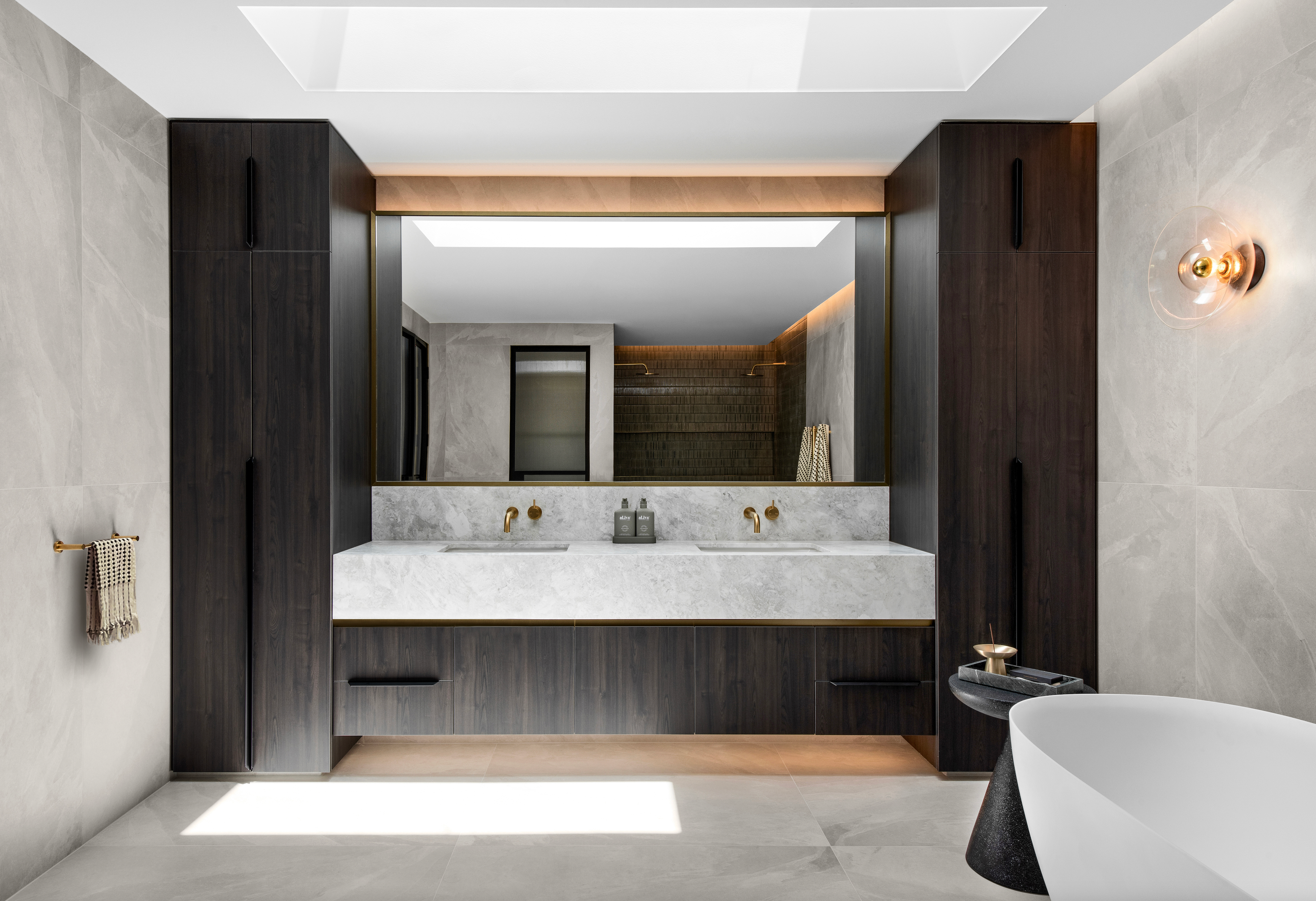 ALISA AND LYSANDRA'S GUIDE TO CREATING A STYLISH, HOTEL-INSPIRED BATHROOOM
A hotel inspired bathroom will make every day feel like an indulgence. Over the past few years, we've all learnt the importance of having a space that inspires and enhances wellbeing. No longer a purely functional area, the bathroom has evolved to become an oasis that elevates your daily cleaning routine.
Taking note from 5-star hotels with a spa-like aesthetic, we've incorporated a muted colour palette, natural materials, luxe finishes and a freestanding bath to create a lust worthy master ensuite in the recent Design Duo series. We promise that you won't need to check into a hotel to feel truly relaxed – recreate that feeling at home with these spa-inspired tips for your bathroom. Light the candle, shut the door and pour yourself a glass of wine. It's time to unwind…
Soak it in
The key to creating a hotel-esque bathroom is to invest in a luxurious, freestanding tub and a double shower head for an elevated experience. We couldn't go past the sleek Kado Lussi Freestanding Bath from Reece as a stylish statement feature in the ensuite. A freestanding bath like the Kado Lussi showcases our love of curves and creates a high end feel with its matte finish. Elegant dual Milli Pure Shower Heads in brushed brass gold from Reece complete the sophisticated wet zone. With these impressive features, our aim was to design an ensuite that inspires relaxation and evokes feelings of understated luxury.
Calming hues
For an oasis that reflects a spa-inspired bathroom, opt for a neutral colour palette to create a clean and timeless aesthetic. Now might not be the time to add those pops of pink. Keep the colour scheme simple, then add texture and warmth into the space with natural materials like stone, marble or wood. We selected limestone with light grey veining and shadowy undertones for the vanity and splashback to complement the minimalistic tones.
Start to finish
Incorporating elegant brushed-brass gold finishes throughout pairs well with a neutral palette. It was also the perfect way to achieve the understated luxury vibe we were after in our master ensuite. It was an unanimous decision to incorporate brass finishes, which ensured cohesiveness between the ensuite and bedroom. Our pick? Scala Tapware and Milli Pure Tapware, all in brushed brass gold from Reece. Rounded shapes like the softly curved Scala Tapware were our go-to, as they enhance a sense of calm. For a thoughtful touch, Milli Pure Heated Towel Rails were included in the design. We think nothing says high-end more than freshly warmed towels to wrap yourself in after an indulgent soak.
Recreating these stylish elements in your own home will help you enjoy an elevated bathroom experience every day. But just a word of caution from us – you may never want to leave!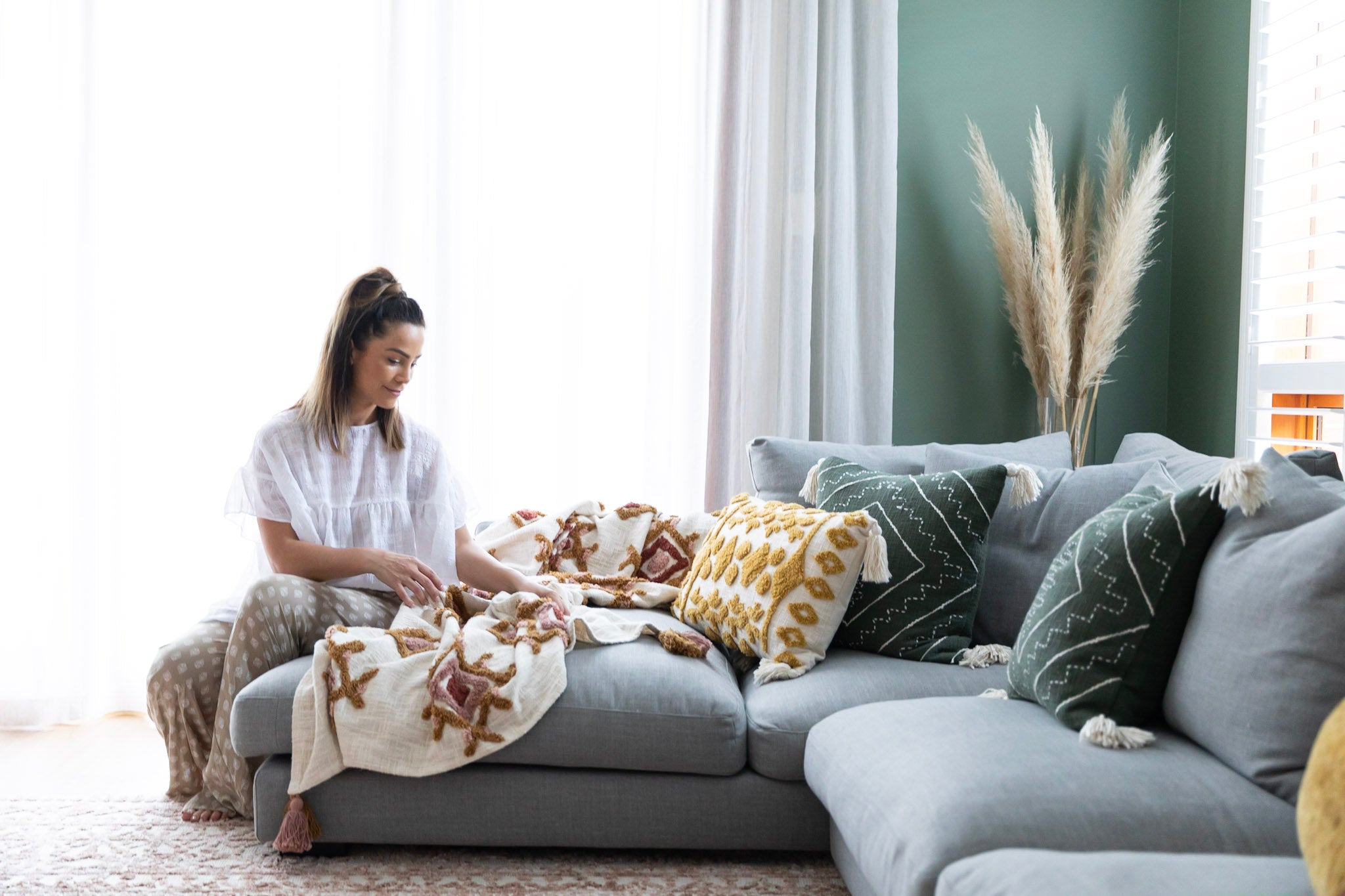 blog
TRANSFORMING YOUR HOME INTO A HAVEN
Never before has one's home become so important than in the year of self-isolation and quarantine. For most Australians this year, and for millions around the world, we have been forced to stare at...
Read more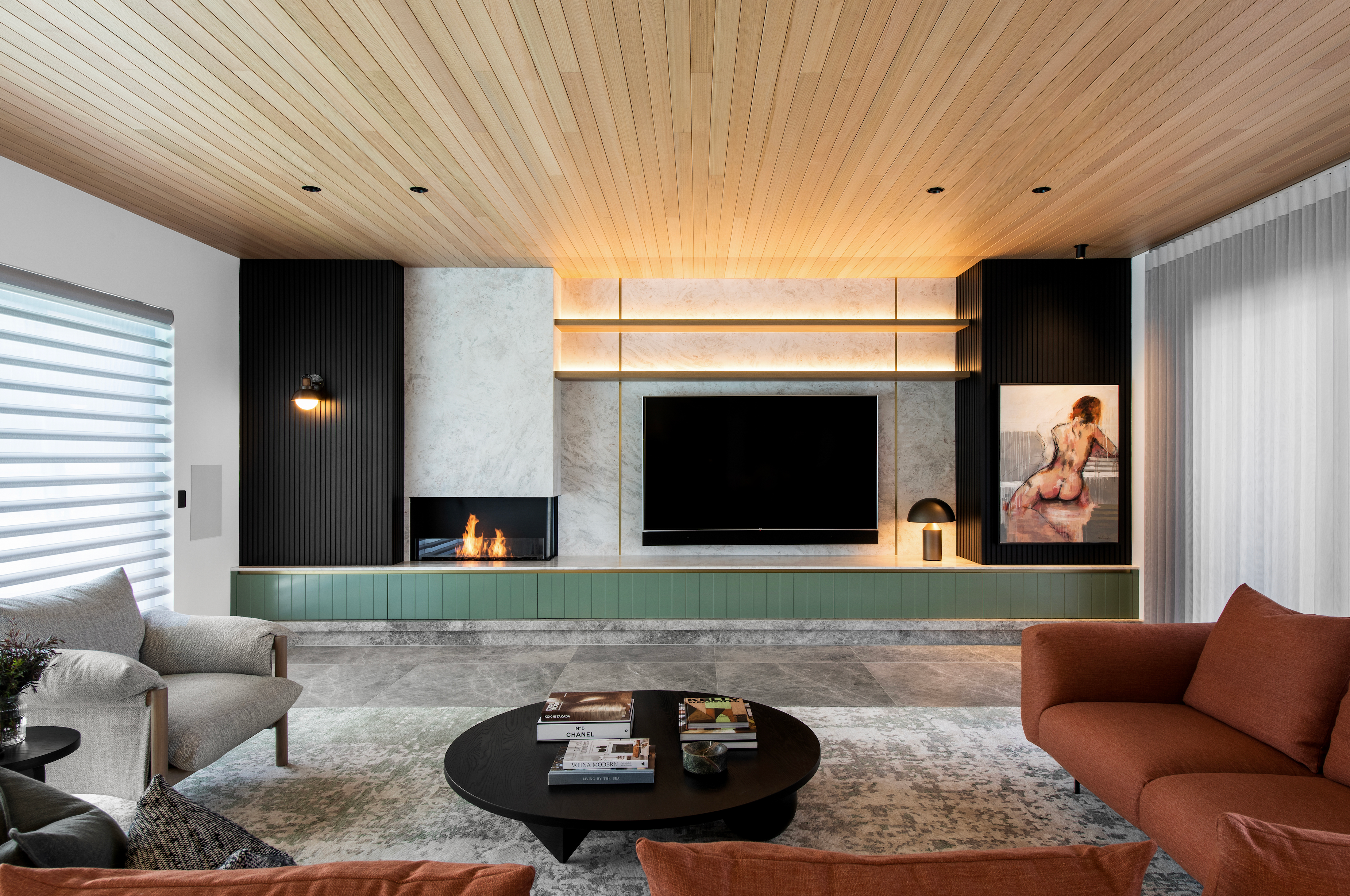 The material of choice that we can't go past when it comes to luxurious flooring is limestone, specifically New Savior from CDK Stone.
Read more