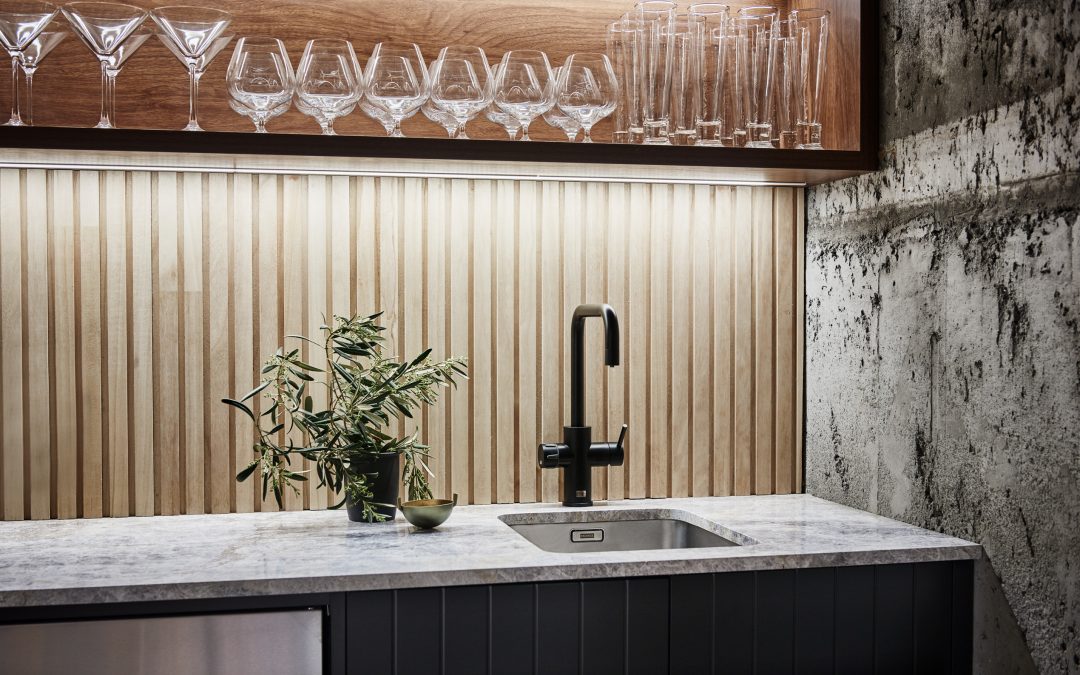 FOUR STELLAR CHOICES OF NATURAL STONE THAT WILL STAND THE TEST OF TIME
We've seen a lot of properties in our lifetime, and we're constantly keeping ahead of trends and emerging interiors for inspiration.
Amongst the hundreds of properties we've viewed, we'll never forget one in particular in Melbourne's bespoke Eastern Suburbs, which had us completely enchanted. Built sometime in the mid 50's and later renovated in the 70's the property oozed potential, although it was evident it had aged, and had seen better days, and it was abundant with an array of accents and colours one would consider an eye sore!
Walking through the property though we came across the main bathroom, which was luxuriously designed with marble from floor to ceiling and gold tap ware, giving it an incredible Hollywood glam appeal. Whilst the tap ware was tarnished to a point beyond salvation, the stone looked incredible even after almost 40 years of use. It was one of those bathrooms where very little cosmetic work needed to be done, because it was a timeless marble masterpiece throughout and quite breathtaking in comparison to the rest of the home.
We've always liked natural stone but this particular property made us appreciate and love it even more, and for good reason. It's no wonder we have chosen it for our project at Albert Park, and we recommend you consider it too if you are building or renovating.
Continue reading to find out why.

STONE IS DURABLE AND SUSTAINABLE
Interiors have moved towards less man-made or processed choices in materiality. Marble is not only natural but durable too as it is resistant to shattering, and has a structural integrity that remains constant throughout the years, without losing its appeal. As an excellent insulator, you'll notice that homes designed with natural stone are easier to maintain; they're cool during summer, and retain their warmth during winter, making it an excellent sustainable choice. For our kitchen and hallway we chose Super White Natural Dolomite, which harmonises both light and dark elements effortlessly, with beautiful grey tones.

STONE INCREASES THE VALUE OF YOUR HOME
Most renovators assume that natural stone is a no-go zone in their budget, but we beg to differ. Depending on the type of renovation you're embarking on, incorporating natural stone into your design can significantly increase the value of your home by enhancing your design and by communicating luxury! For our WIR we featured some Super White stone for the top of the shelves, making it ideal for creating a sense of luxury in the most exclusive of spaces like ours.

STONE IS EASY TO MAINTAIN CLEAN AND SPOTLESS
Even with children or pets in the home, you never have to worry about keeping your stone surfaces clean. With the right sealing, even the nastiest stains are easy to wipe away. With one wipe you are back to shiny again, and as for dust? Well, let's just say that the intricate veins in natural stone make it a very forgiving material! For our laundry we chose Portsea Grey Limestone, which is ideal for our modernising our heritage design home!
Be it a contemporary property, a period home, or even a minimalist-industrial inspired home, natural stone is so versatile and it can aesthetically amplify any design, without the fear of becoming dated. With a reputation for durability and style, natural stone is perhaps an even safer choice when it comes to future-proofing your interiors. As the cellar of our Albert Park renovation is likely to be a highlight for its future entertainers, we chose Tundra Grey, for its seductive appeal that is equally masculine yet utterly chic!
Whilst the choices were endless, the process of designing these spaces with natural stone was exciting, and we were extremely pleased with our choices, which assisted in maintaining the bespoke design elements of our heritage home, whilst adding a contemporary twist.
To view the complete collection, visit CDK Stone , who supply high quality, premium natural stone and the most competitive range of reliable tools for the building industry.