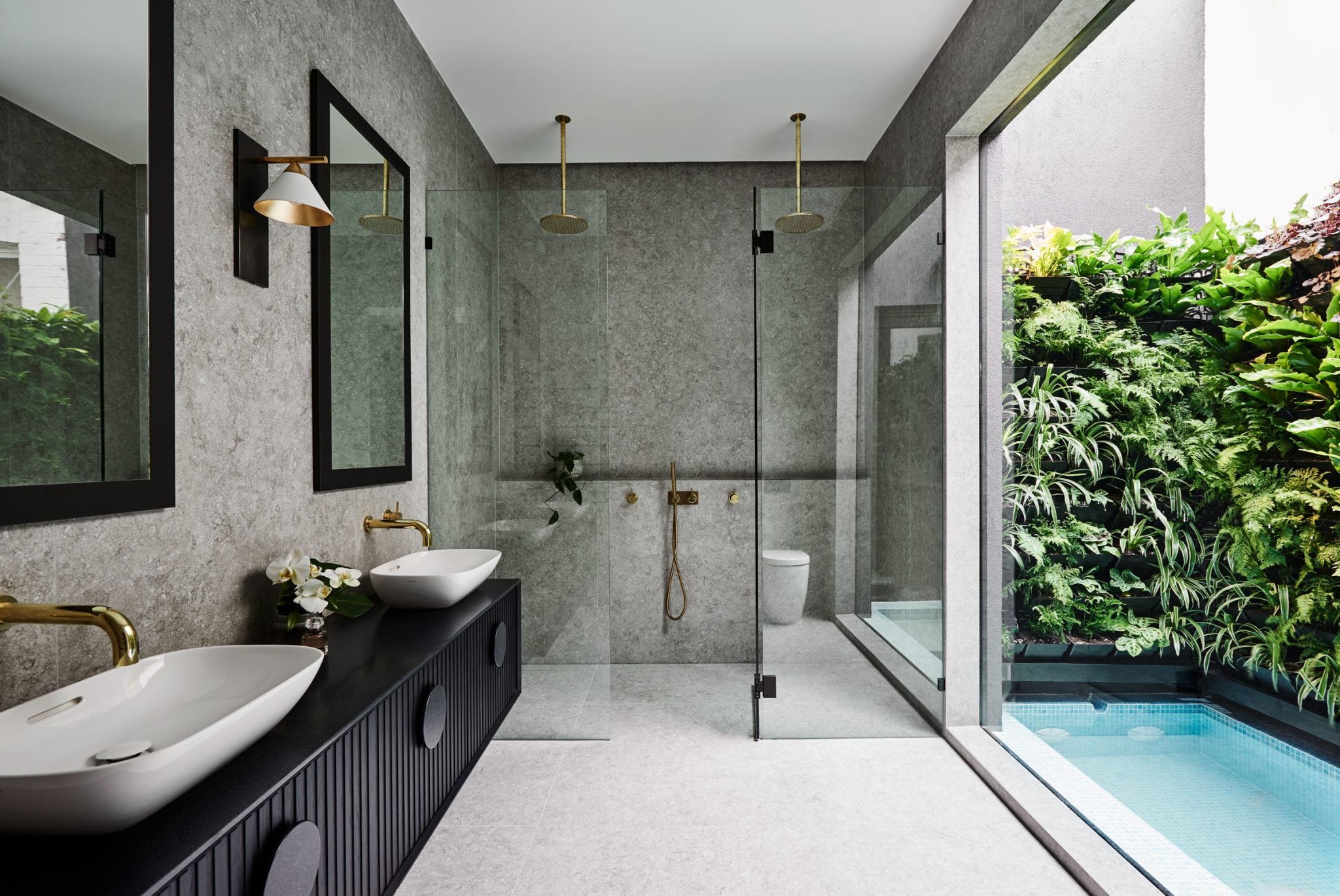 GUEST BLOG: TAPWARE TRENDS FOR 2020 BY SUSSEX TAPS
When we think of interior trends, we tend to think of an overarching aesthetic or material finish: Scandi lines, mid-century style and velvet flourishes all spring to mind from recent times as popular, contemporary design looks.
But it's always in the detail that these trends come to life, and tapware is one of the most effective design details of all. Much like a new necklace or pair of earrings can update the most timeless black dress, a new tap or shower can completely transform a space and bring it up to date. At Sussex Taps, we gather design inspiration from fashion, architecture and beyond to stay ahead of the curve and predict the interior design trends that will capture our attention. As we approach a new decade, we reflect on our tapware trend predictions for 2020.
Wabi Sabi This Japanese philosophy translates so effectively into interiors because it celebrates the perfectly imperfect - the handmade, the artisanal and the natural. It can be seen in our obsession with slightly misshapen crockery or in the organic textures of timber furniture. When it comes to tapware, this trend can be found in Sussex's range of 'living finishes', in tones including iron, copper, gold and bronze. These taps feature unlacquered, untreated brass, which oxidises over time to reveal a beautiful patina. We refer to these finishes as 'living' because they continually evolve and respond to human contact - the more the tap is touched, the more those spots wear. The end result is always unique and timeless, making this a trend that's here to stay.

Colour Pop: Matte Blue At Sussex, we are colour obsessed. It's why we launched Paint Match service, whereby you can have your tapware custom matched to the hue of your choice. It's also why we launched our Design Studio app, which allows our customers to change the colours and finishes across various components of our tap ware to create something totally bespoke. So, when Pantone releases its Colour of the Year, we pay close attention. We did a happy dance this year when we saw Pantone had predicted Classic Blue as its pick for 2020. Our Matte Blue tapware has long been a Sussex favourite, and it's exciting to see this punchy, contemporary shade identified as the colour for next year. When paired with glossy white subway tiles and plenty of natural greenery, blue tapware adds a fresh and dynamic layer to a bathroom. We particularly love it when it's applied to the most clean-lined, contemporary tap designs for maximum impact.
Timeless Gold Luxury Can it get any more classic than glossy, high-shine gold detailing? This remains one of the biggest and most enduring interiors trends today and can be seen in everything from lighting to joinery to, of course, tap ware. This is a finish that works well in bathrooms, kitchens and laundries for a pop of luxury and to impart a warm, timeless finish to a space. For high-impact glamour, pair with marble or terrazzo benches and splashbacks. For a modern combination, pair with polished cement, or against timber for a soft counterbalance. No matter how you do it, you can't go wrong - now and forever, gold tapware is a trend that will not budge.

Focus on Form Tapware has the potential to reflect and capture the essence of a home's architectural identity. A new, contemporary home might call for cool, angular lines, while a heritage space might suit curved shapes and nods to more vintage aesthetic details. Sometimes, the most delightful interiors use elements such as tapware to provide points of contrast that create depth and intrigue. No longer just relegated to a mundane object of pure function, tapware today can project big personality into a room. For 2020, we expect to see a continuation of our love for large-scale curved tapware in kitchens and, in the bathroom, standalone bath tapware in tall, curved forms will dominate.