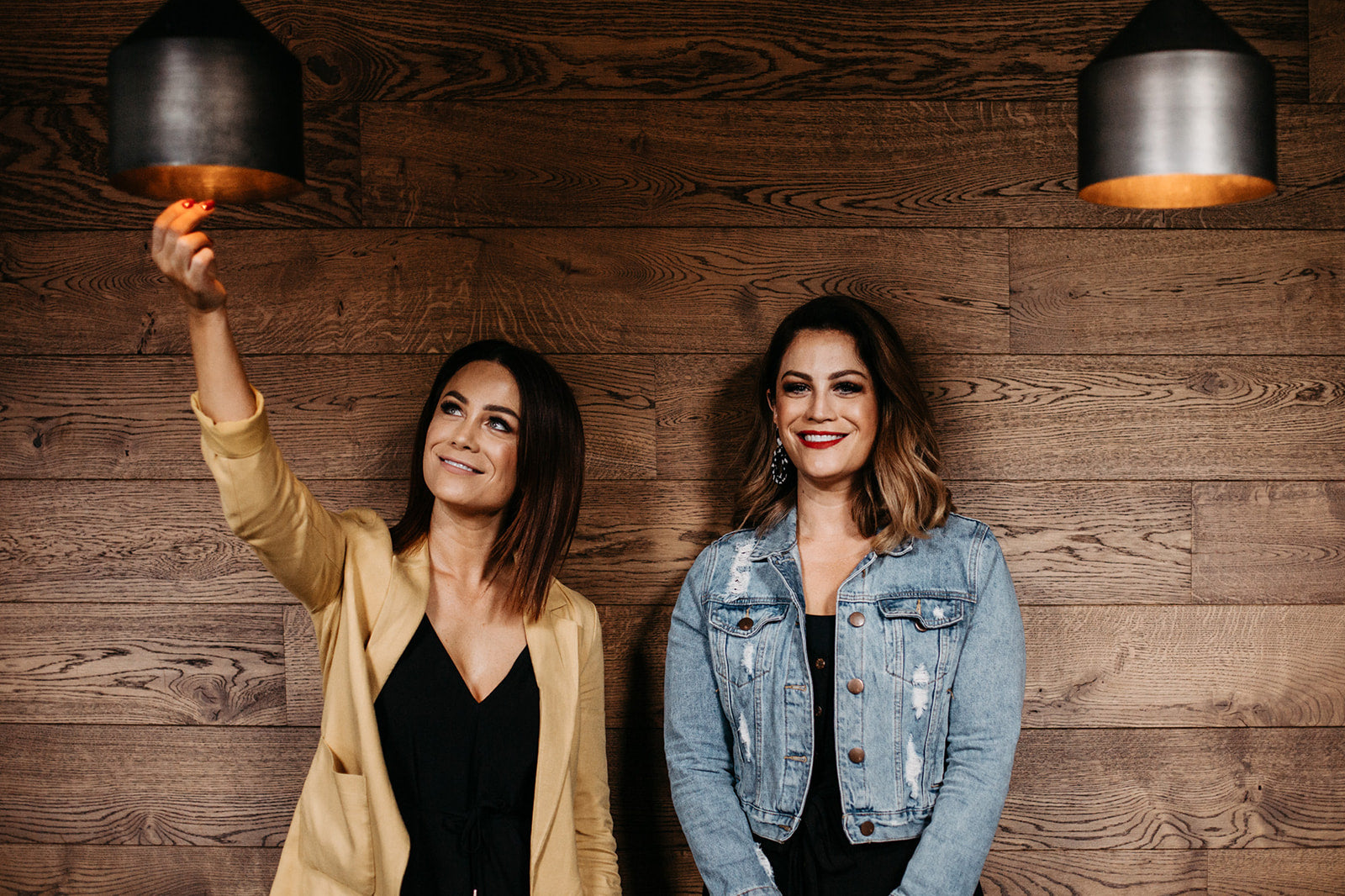 A DESIGNER SOLUTION FOR FIRST HOME BUYERS IN VICTORIA
 
We are absolutely thrilled to have partnered with Homebuyers Centre Victoria to introduce 'COLOUR STUDIO' A Designer Solution for First Home Buyers.
Colour Studio gives Homebuyers Centre customers a professionally designed home, whatever your budget, that will be the envy of your friends today, but also stand the test of time. We have curated six different colour schemes which Homebuyers Centre customers can select from at no cost in the Colour Studio.

"You don't have to spend a fortune to achieve a beautiful look in your place and these schemes really prove that you can get that luxurious feel on a budget" - Alisa & Lysandra
The six schemes include internal selections: tiles, benchtops, flooring and cabinetry, and external selections: bricks, render colours and roof tiles. We have also hand-picked a great selection of upgrade options including some kit kat feature tiles, metal roof and timber floating floor colours - for those wanting something a bit extra special.
 

"With six schemes to choose from including Industrial, Coastal, Urban, The Lodge, Cali and Southampton – there really is something for everyone, and most of all, it's an easy process with a Homebuyers Centre expert by your side."
Industrial: Perfect for the young professional couple or contemporary family, this Industrial style combines hard-wearing textural elements with sleek and stylish finishes to create a home that is bold and modern. Coastal: The Coastal scheme is everything you would expect in a stunning seaside abode. Cool bright whites and pale greys replicate the soothing tones found in rolling sand dunes. This design scheme is fresh, light, energising and encapsulates everything we love about the Australian beach-loving lifestyle. Urban: Taking the best elements of city living and modern sophistication, the Urban scheme brings together smooth textures and a contrasting colour palette. The dark accents highlight the architectural features of the home to create a bold and dynamic atmosphere. The Lodge: This scheme features warm caramels, hard-wearing timbers and organic finishes that give country interiors a modern twist. Quality, comfort and simplicity underpin the lifestyle that The Lodge brings, creating a warm and inviting space. Cali: If you like a calming neutral palette for your home that combines the best of interior design in one neat and carefully curated package, then the Cali colour scheme is for you! Textures, warm whites, and soft greys create a haven with enough visual contrasts to excite those with an eye for modern design. The natural look of Terrazzo brings a Palm Springs vibe to this contemporary home, creating a seamless blend of the biggest design trends. Southampton: This scheme encapsulates the coastal invitation with the glamour of elegant provincial living. Inspired by the Hamptons, New York's upmarket coastal retreat, the Southampton scheme clearly embodies timeless design. Classic with bright whites and soft greys; everything you would expect from a haven in the Hamptons is in this scheme.

Homebuyer Centre Victoria are committed to delivering affordable quality to first homeowners, and Colour Studio's six schemes are designed to appeal to a diverse range of buyers. As with any big investment, you want to have confidence in the decisions you are making, and having the colour schemes available allow first home buyers to build a beautiful home that will be a solid investment into the future.
"What we've loved most about working with the Homebuyers Centre is that the staff are so friendly and that they're so passionate about helping the First Home Buyer." "We got to see their process and we love that they keep everything so simple because we both know how overwhelming the entire process can be."
Homebuyers Centre's 'Colour Studio by Alisa and Lysandra' is now available to view online, or in-person in the Docklands showroom (appointment only). CHECK IT OUT HERE : vic.homebuyers.com.au/colour-studio/