Article: UP THE VALUE OF YOUR HOME WITH THESE AVANT-GARDE APPLIANCES!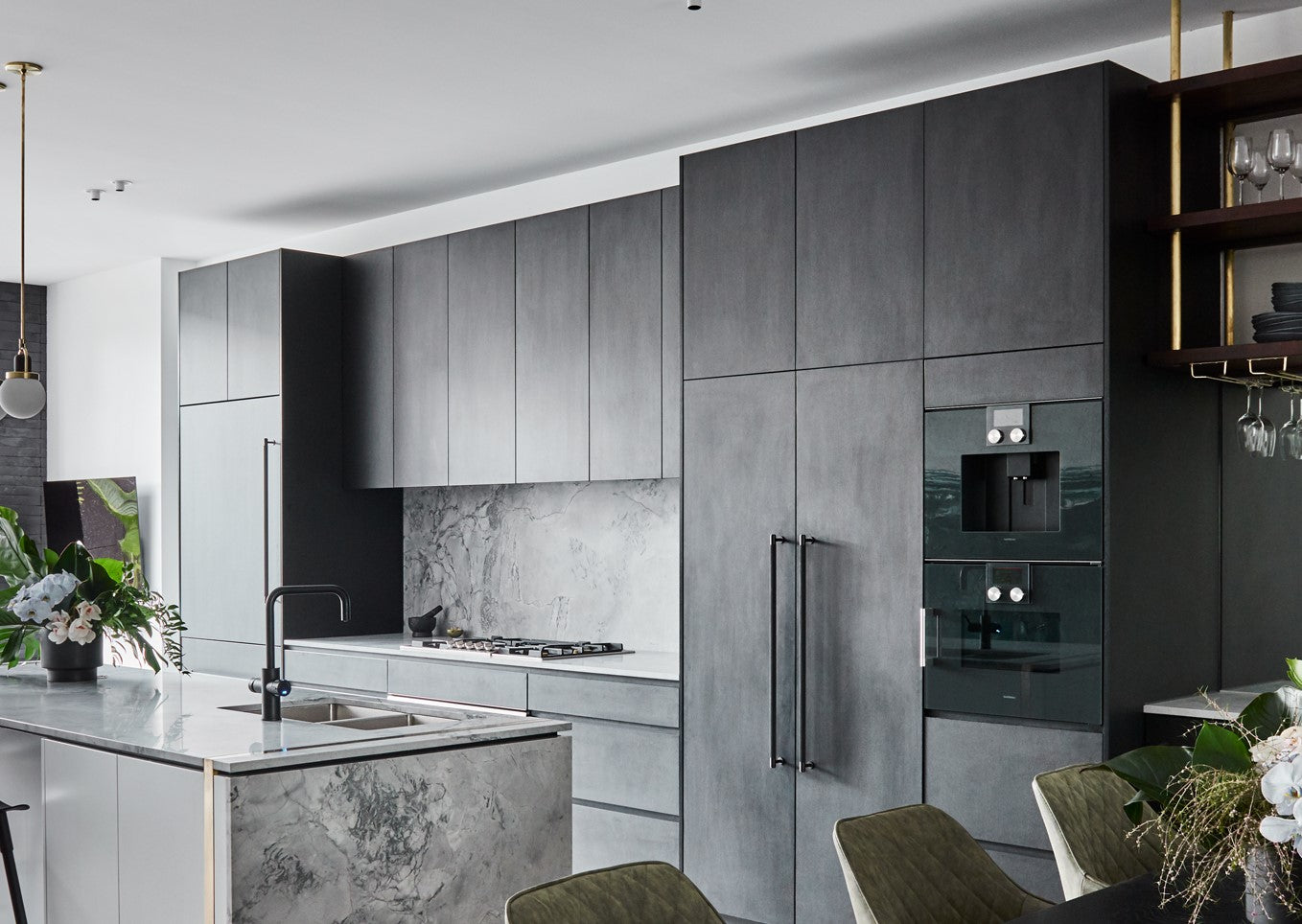 UP THE VALUE OF YOUR HOME WITH THESE AVANT-GARDE APPLIANCES!

Whether you're renovating for profit, or updating your 'forever home', one thing is certain; you want to up the value of your home, and the space that can truly deliver the most bank for your buck, is undoubtedly, the kitchen! Here's how.
GET YOUR NUMBERS RIGHT
The quintessential question we're always being asked is how much money to spend on a kitchen renovation. A word of caution is required with this one because the design possibilities are endless and so could be your expense tally! As a general rule, we recommend you factor in a 2-4% of the total value of your home. For example, if you own a $650,000 property, a safe budget would be anywhere between $13,000-$26,000 for a kitchen renovation, which reflects these percentages. With this budget in mind, you can start planning! The second most important question to answer is the one about space. "Do you extend your kitchen or do you update it within its current spatial parameters"? If your home was built in the 50's or 60's, chances are you have probably tolerated the limited square meterage, which was so reflective of that eras' interior architecture. As the kitchen is truly the heart of the home, and where you're likely to spend most of your time entertaining, you may want to extend. However, here's the good news… if you feel the space in your kitchen is adequate, you could trade the kitchen extension costs, save some dollars and allocate them on more upgraded fixtures, appliances and surfaces that are a little more lavish!
FUTURE-PROOF YOUR KITCHEN
No matter which option you decide to go for, an extension versus an update of your current space as-is, remember that future-proofing your kitchen is one of the most important goals you're aiming to achieve. You're spending a fair bit of hard earned money on the most vital component of your renovation, and you want to make sure it will remain aesthetically pleasing for years to come without requiring yet another update a decade later. Similarly, if you're renovating for a quick sell, the same rule applies. Buyers may love the home you've just renovated, but if the kitchen screams "novelty" and features loud trending design that is in this year but out the next, they may be turned off entirely knowing that they'll have to invest more money to update the kitchen, once again, at some stage in the near future.
APPLIANCES MATTER
Let's all take a moment to acknowledge the fun part is the shopping and one of the most "showy" purchases that make a huge impact, are the appliances you select. Whilst there are always personal preferences, we can't deny that great quality appliances featuring cutting-edge design are easily distinguishable from the budget options. Appliances really do matter especially to female buyers, who play a big role in the decision-making for the purchasing of a home.
GO AVANT-GARDE
When it comes to choosing appliances, where possible, go avant-garde, and in this case you can't go past the beauty and innovative designs of Gaggenau. With a full collection of appliances from ovens to integrated coffee machines, and with cutting-edge technical innovation that meets aesthetic superiority, Gaggenau offers an entire suite of kitchen appliances, which was perfectly streamlined with our kitchen design for our Albert Park property. Flush to the kitchen surfaces with a minimalist yet intuitive tactile functionality is only the start of one of the many reasons we selected this brand of appliances for our kitchen transformation. Gaggenau appliances succeed in bringing an element of luxury to the kitchen that enhances not only the cooking experience, but also an immersive culinary lifestyle that many buyers strive to achieve within their own homes Check out their entire collection of kitchen appliances, and rest in the knowledge that you are making the perfect choice when it comes to combining design and quality innovation. For the ultimate in luxury kitchen appliances, look no further than Gaggenau.