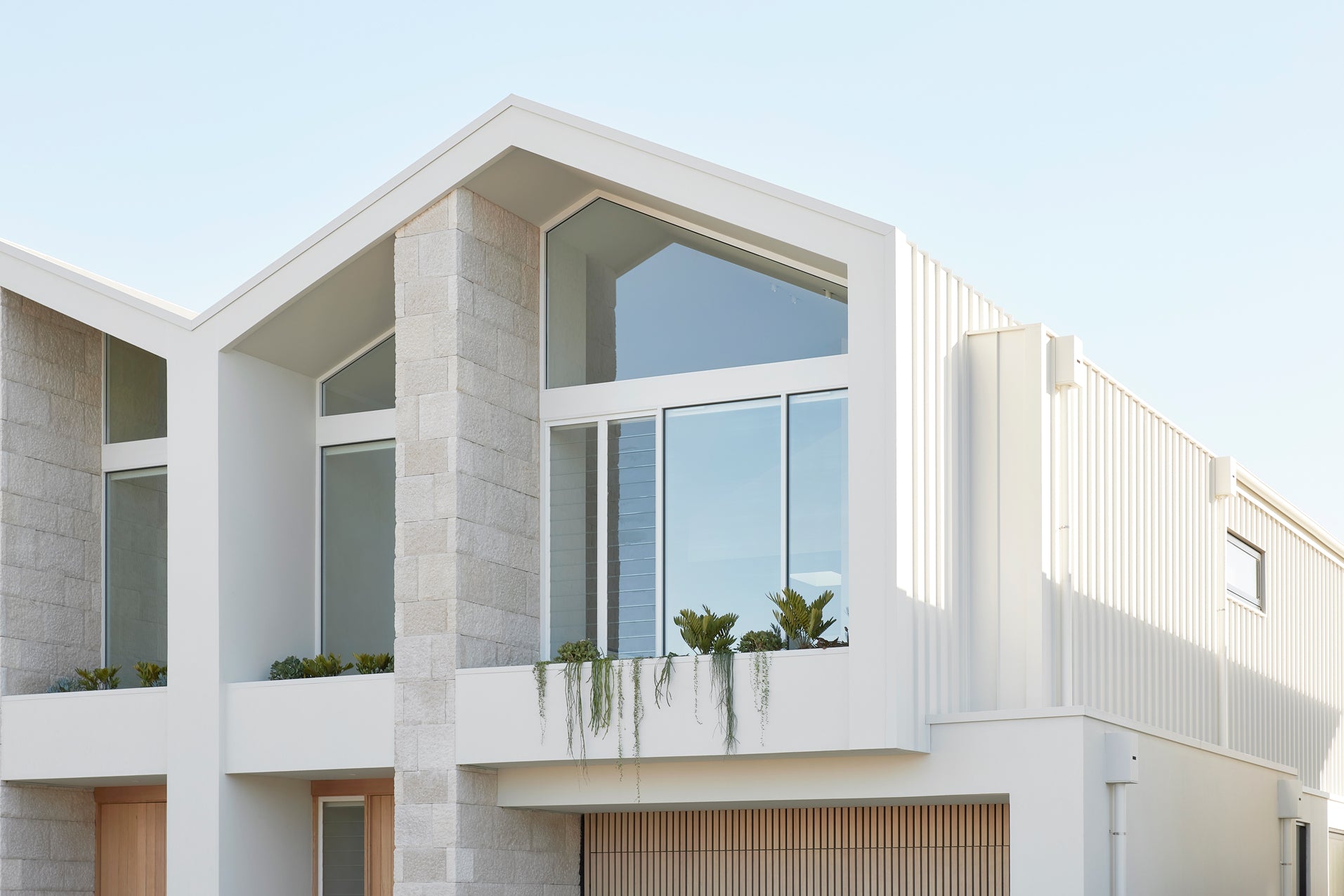 Achieving a Striking Contemporary Frontage: A Design Journey with Lysaght
Step into the world of contemporary design as we take you on a captivating journey, uncovering the secrets to achieving a stunning frontage for your home. Discover the transformative power of
Lysaght's
 innovative steel roofing and walling solutions as we dive into the realm of modern aesthetics and timeless appeal.
Embracing Contemporary Design:
Contemporary design is all about clean lines, simplicity, and a modern aesthetic. The frontage of your home serves as a captivating introduction, setting the tone for what lies within. As interior designers who used
Lysaght's Enseam
in our own homes, it really is the perfect choice for achieving a contemporary look. With its wide flat pans and substantial rib,
Enseam
effortlessly captures the essence of modern design.
Steel: The Superhero of Style:
When it comes to frontage design, steel offers unparalleled advantages.
Lysaght's Enseam
features alloy-coated Zincalume and Colorbond steel with Activate technology, ensuring enhanced corrosion resistance and long-lasting performance. Choose from a range of finishes and colours, allowing you to customise the appearance of your frontage and create a unique statement.
Design Versatility and Installation Ease:
Enseam
offers flexibility with variable width options, enabling seamless integration into your design vision. It's hidden fixing and sheet lapping details provide a clean and streamlined look, while the option for battens or supporting substrate installation ensures tailored solutions for any project. Additionally,
Enseam
allows for versatile walling installations, offering aesthetic flexibility that meets your desired style.
Sustainability and Durability:
Incorporating steel in your frontage design brings eco-friendly benefits.
Lysaght's
steel products are known for their sustainability, offering a durable and low-maintenance solution. Compared to other materials, steel showcases superior longevity, ensuring that your frontage maintains its allure for years to come.
Seeking Inspiration? We've Got You Covered:
Creating a contemporary frontage masterpiece can be overwhelming, but fear not!
Lysaght's
team of experts are here to guide you on your design journey. By seeking expert advice, you can ensure the seamless integration of Lysaght's products, bringing your vision to life with precision and finesse.
With
Lysaght's
cutting-edge steel roofing and walling solutions, achieving a contemporary frontage has never been more accessible. Explore the Lysaght ZENITH Premium Roofing and Walling range, particularly the captivating Enseam profile, to elevate the aesthetic appeal of your home. Embrace the elegance of clean lines, enjoy the versatility of steel, and embark on a design journey that showcases your unique style!