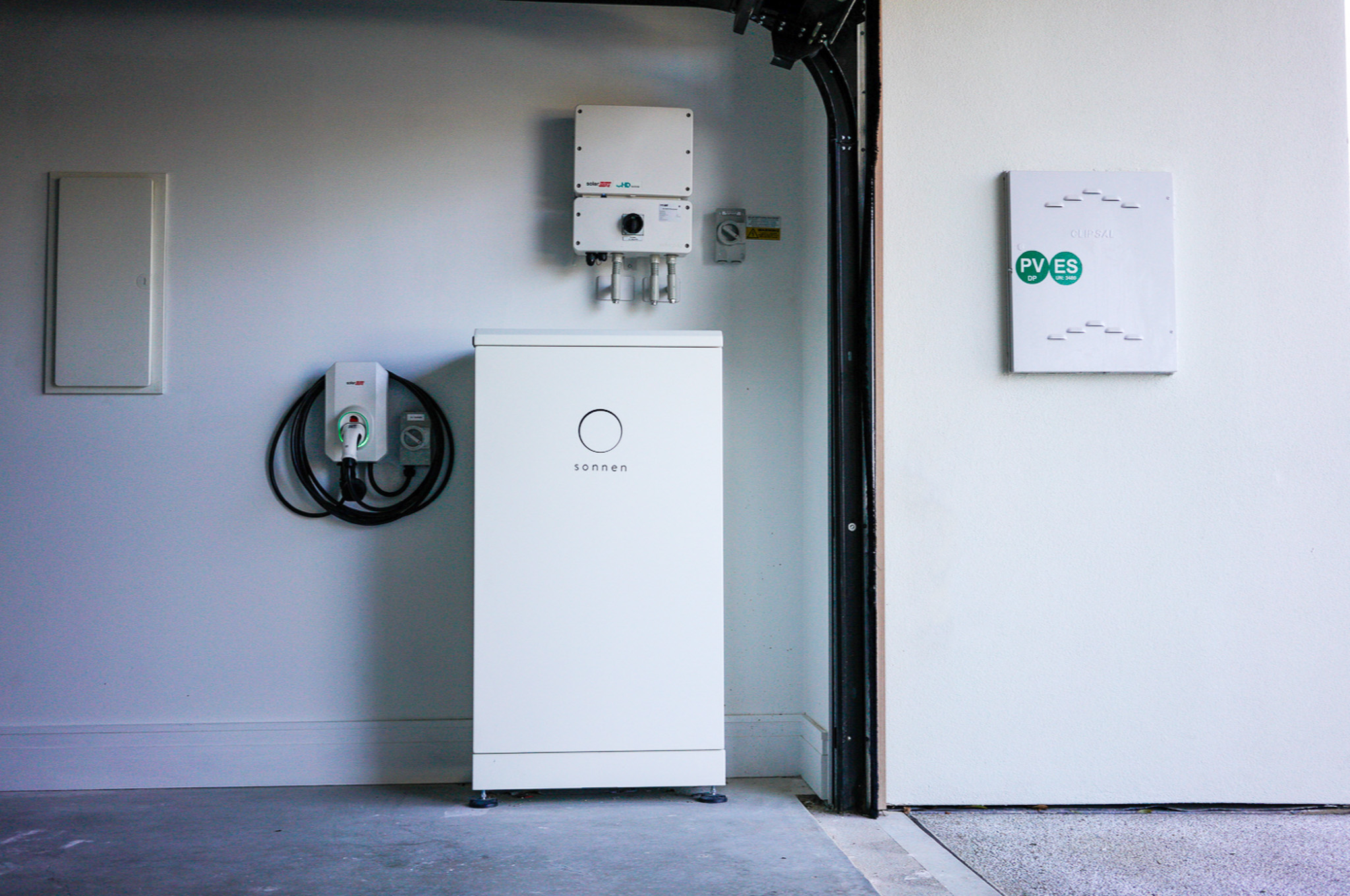 Power Up Your Style: Alisa and Lysandra x sonnenBatterie Evo
Get ready to dive into the world of sustainable energy solutions as we showcase the incredible power of sonnenBatterie Evo. Join us on this electrifying journey and discover why sonnen was the perfect choice for our very own homes in the thrilling Design Duo Twin Off series.
Energy + Style:
Who says clean energy can't be stylish and exciting? As firm believers in creating stunning spaces with a conscience, we were immediately captivated by sonnen's revolutionary approach to energy independence. So, what exactly is the sonnenBatterie Evo? It's a smart and compact German-designed home battery storage solution that combines elegance with functionality. With sonnenBatterie Evo, homeowners can achieve energy independence, enjoy backup power, and experience optimised performance, all while harnessing and storing clean, renewable energy for whenever it's needed.
sonnen has been making waves in the energy storage scene since 2010, boasting over 100,000 sonnenBatteries installed worldwide. Talk about a global energy revolution! And the cherry on top? sonnen's local customer service support is conveniently located in Elizabeth, South Australia, ensuring you have reliable backup and assistance right at your doorstep. 
Delivering Extra Benefits:
Imagine harnessing the sun's power during the day, storing it in your sonnenBatterie Evo, and revelling in uninterrupted access to clean, renewable energy throughout the night. Crafted to withstand the challenging outdoor conditions of Australia, the sonnenBatterie Evo emerges as the ultimate solution for homeowners seeking unrivalled energy independence and resilience.
sonnenConnect:
As proud sonnenBatterie owners, we want to share the full potential of your system through sonnenConnect. This cutting-edge platform empowers battery owners to earn daily credits and actively participate in a dynamic 'Virtual Power Plant.' By uniting the power of multiple batteries, this collaborative effort ensures a consistent supply of solar energy to the grid precisely when it's most needed. With sonnenConnect, you can maximise your system's potential, contribute to a cleaner energy grid, and reap the abundant benefits of your battery investment.
The Best in the Business:
Our sonnenBatterie Evo has brought a whole new level of excitement our very own homes in the Design Duo Twin Off series. With its intelligent design, unwavering reliability, and commitment to a greener tomorrow, sonnenBatterie Evo has become the life of the energy party.
Are you ready to add some serious fun to your energy game? Discover the power of sonnen by visiting their website at https://sonnen.com.au/. Let's elevate the energy, unleash the fun, and together, create a sustainable future!