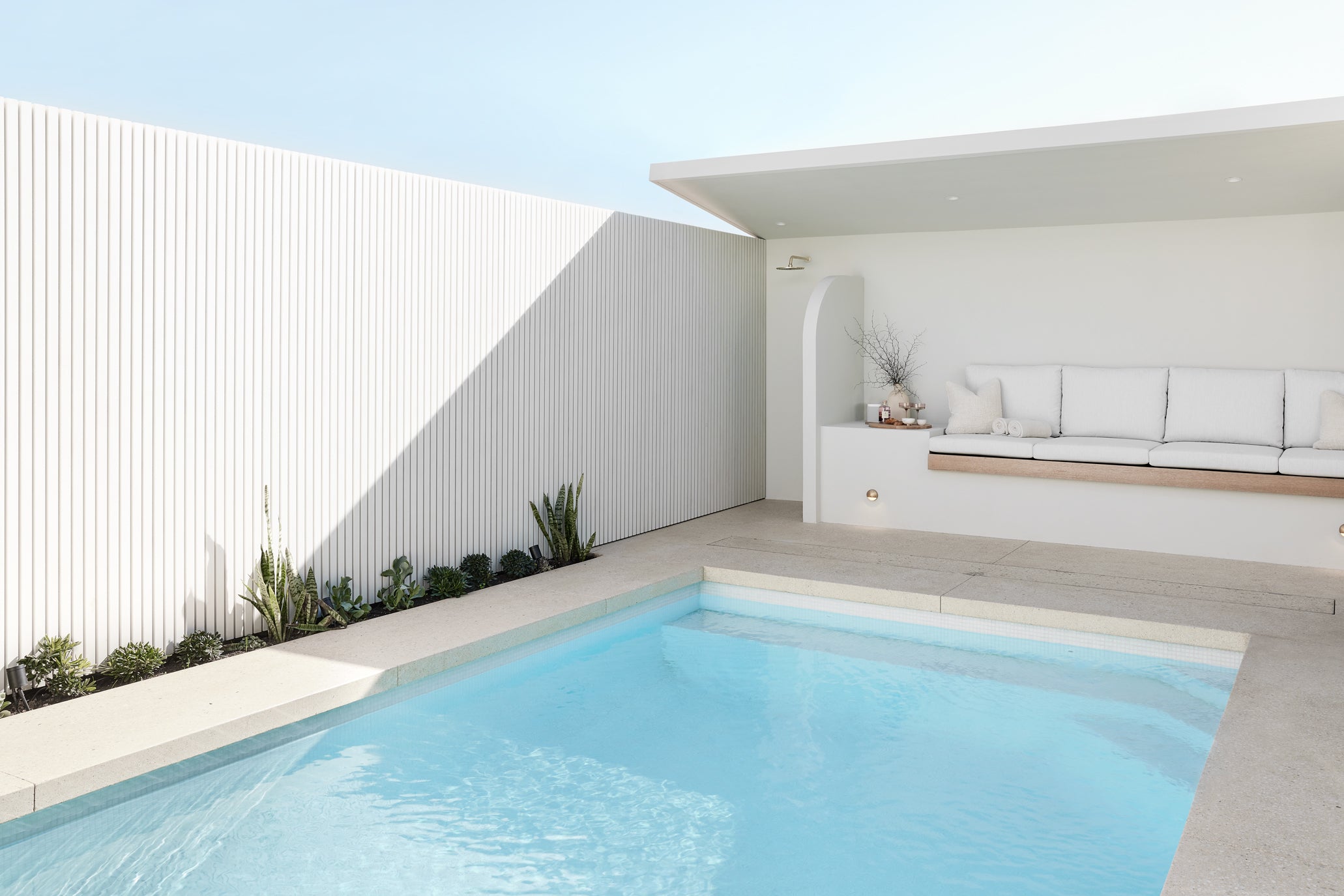 Why DecoBattens by DecoWood are the future!
The allure of timber battens in design is undeniable, and now, achieving that on-trend timber look has become easier than ever with
DecoBatten
from
DecoWood
. As interior designers, we've fallen head over heels for this innovative and durable timber-look aluminium batten system. Let us share why
DecoBatten
has become our go-to choice for creating stunning spaces in our own homes, and why it should be yours too!
Easy Installation for Effortless Transformation:
Gone are the days of complicated installations. With
DecoBatten
, creating the timber batten look is effortless! This easy-install system is a game-changer, allowing you to transform your space with ease. Whether you're revamping your home's exterior or adding a touch of timber flair to your interior features, DecoBatten seamlessly integrates into any design.
DecoBatten in Action for the Design Duo Series:
When it came to our garage door and front fence for our dream homes, we knew we wanted a touch of natural warmth and style without compromising on durability. That's where
DecoBatten
in Curly Birch stole the show. The rich woodgrain finish perfectly emulates the timeless beauty of timber. But here's the best part: unlike traditional timber, DecoBatten's aluminium composition ensures it won't rot or warp over time. We were amazed by its 50% higher durability compared to standard powder coating. No peeling or rubbing off, just long-lasting elegance.
In Alisa's backyard, we wanted to create a serene poolside oasis! To achieve a seamless look, we used the
DecoBatten
in Antique White as the fencing screen. Not only does this create the aesthetic we were going for, DecoBatten's pre-finished nature relieves us of the tedious task of staining or painting. With Deco's commitment to sustainability, their switch to lower-carbon aluminium greatly reduced CO2e emissions, aligning perfectly with our eco-conscious design ethos.
Versatility and Easy Installation: A Design Dream Come True
DecoBatten
proved to be a versatile solution for every aspect of our projects. Whether it was our garage doors, fences, gates or screening, DecoBatten effortlessly delivered stunning results. The wide range of available textures, including natural woodgrain, satin, gloss, matte, anti-slip, and anti-graffiti, allowed us to tailor each design to perfection. Thanks to its lightweight aluminium construction, installation was a breeze, saving us time and effort.
Embrace a Low-Maintenance Lifestyle
Say goodbye to the never-ending cycle of sanding, staining, and painting.
DecoBatten's
remarkable pre-finished DecoWood coating eliminates the need for ongoing maintenance. Instead, all it requires is a simple cleaning routine every six months to keep its beauty intact. Just remove loose deposits, use a mild household detergent solution, rinse, and voila! DecoBatten will continue to shine, effortlessly maintaining its lustre.
Are you ready to unlock the true potential of your design projects?
DecoBatten
is your key to a world of possibilities. With its incredible durability, easy installation, low-maintenance nature, and stunning finishes, DecoBatten will elevate your spaces to extraordinary heights.