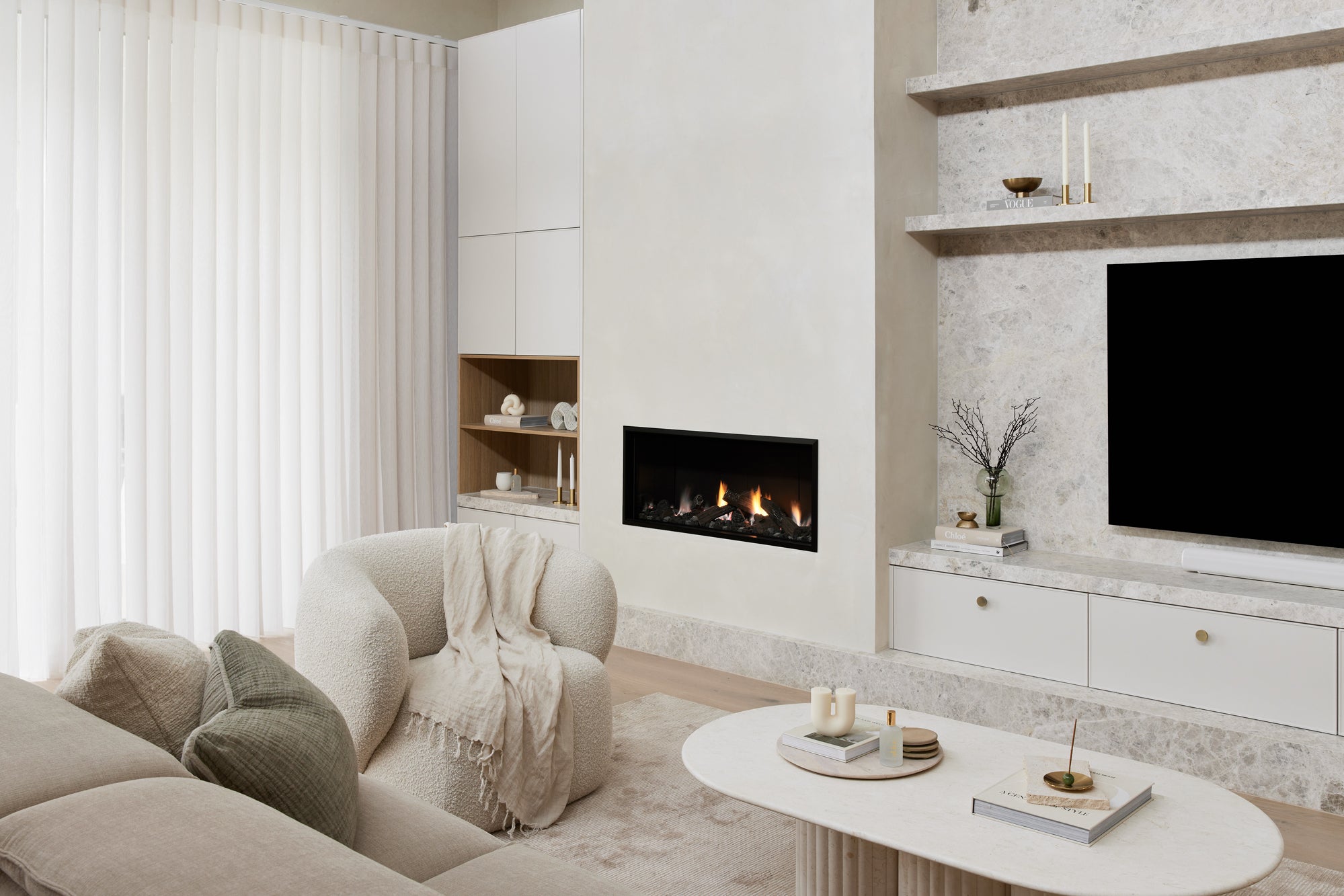 Talking Fireplace Surrounds with Stoke Fireplace Studio Adelaide
When it comes to creating a cosy and inviting ambience in your home, a fireplace no longer just adds warmth, but can be a strong design statement too.
Thanks to innovation and advancements in gas fireplace technology, and despite traditional perceptions, it's come a long way in recent years to give homeowners and designers a whole new world of surround possibilities.
"The technology in fireplaces like Escea and MODE have essentially removed traditional design limitations so you can install your fireplace in most places around the home, and surround in them in most materials you can think of," says Stoke Adelaide Owner Adam Roe.
"We're seeing more and more customers think outside of the box – they're integrating fireplaces into cabinetry and entertainment units, under-benches, and they're generally just getting more creative. It's something that would never have been possible a few years ago."
From sophisticated stone and timber, to tiles and textured wall panelling, there's a surround to suit any home or style. For ideas and inspiration for your own home, check out these four different types of fireplaces surrounds that will bring an abundance of both style and warmth to your living space.
 1. Stone Surrounds
MODE Corner Gas Fireplace. Design by The Designory. Photography by Jessie Prince / Simon Hunter
Stone fireplace surrounds are a timeless, sophisticated choice that work well with both contemporary and heritage homes. The versatility of stone offers a wide range of options, from elegant marble to sturdy granite or schist. And besides its aesthetic appeal, stone is also known for its durability, and it won't be in danger of going out of fashion as trends come and go.
 2. Timber Surrounds
Escea DS Series Gas Fireplace. Design by Futureflip. Photography by Simon Whitbred
For those seeking warmth with natural materials, timber is a popular choice for modern fireplace surrounds. Fireplaces from Escea and MODE have a Zero Clearance surround rating, which means you don't have to use non-combustible materials like brick anymore. This unique feature sets them apart from other fireplaces, allows for more creative applications, and can also be a budget-friendly option too.
 3. TV Right Above
Escea DS Series Gas Fireplace. Design by Hillam Architects. Photography by D-Max Photography
In modern homes, entertainment units with a built-in fireplace have become increasingly popular. This is a great option for those without a lot of space, or those wanting to centralise your warmth and entertainment into one spot. Gas fireplaces by Escea and MODE offer the lowest TV clearance on the market, making it possible to have your TV just a minimal 200mm above the flames – the perfect combination of TV and flame-watching.
 4. Textured Wall Panelling
MODE Peninsula Gas Fireplace. Design by FE Design Interiors. Photography by ESS Creative
Escea DF960 Gas Fireplace. Design by Orton Building. Photography by The Palm Co
Just like gas fireplace technology has evolved recently, wall finishings have come a long way too. We've seen lots of customers wanting a classic look, but with a modern twist. New cladding options like Laminex's Surround range has been a great option for customers like this – adding depth, texture and visual interest to a living space. It also allows homeowners to customize the panelling with their choice of paint colour, and they're easy to install too.
To talk to Adam or see Stoke Fireplace Studio's range of fireplaces and surrounds in person, visit their showroom at 236 Grange Road, Adelaide, browse their range online, or get in touch here.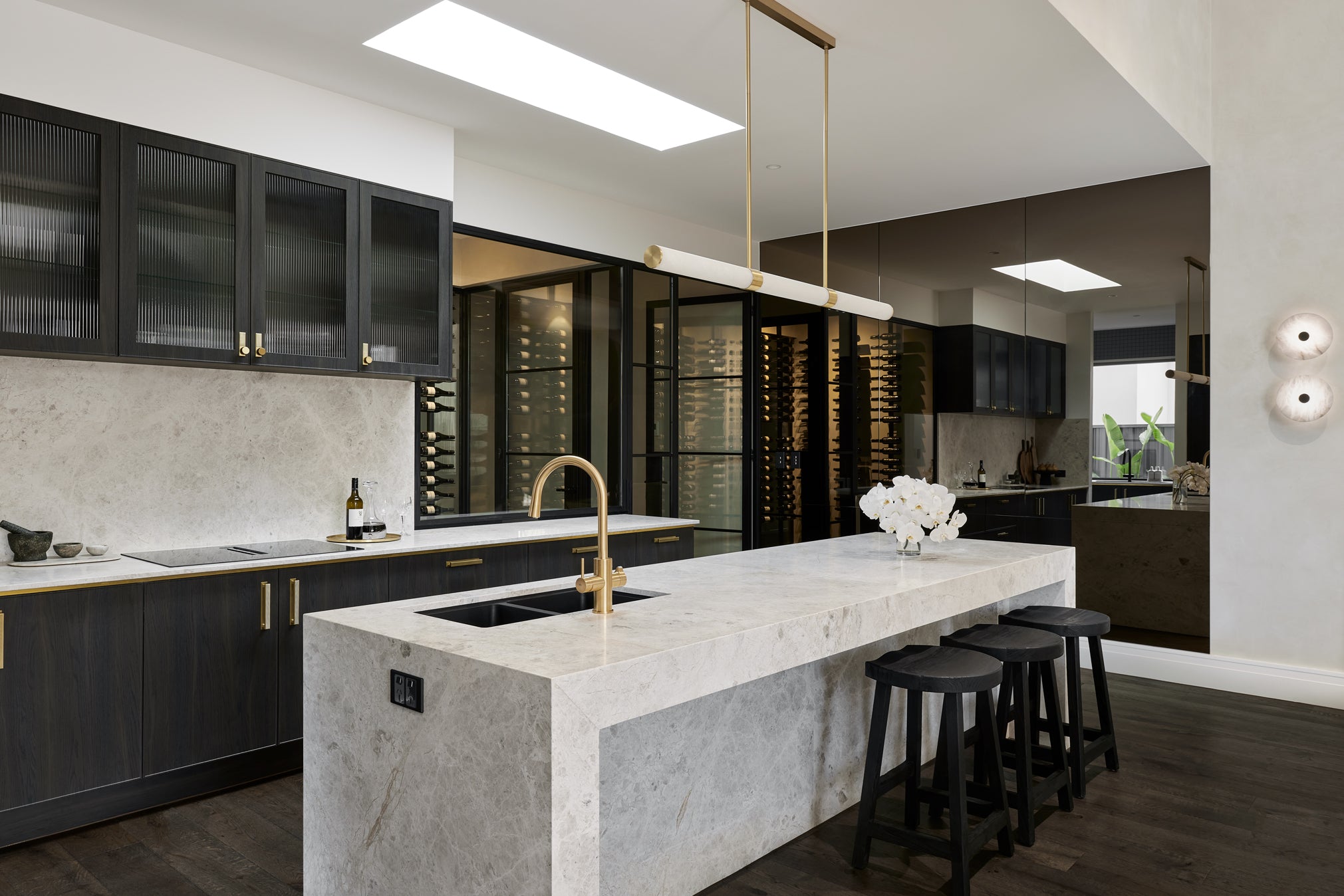 Creating Your Dream Home with Kinsman
Step into our world as we take you on a journey through the creation of our dream home using the incredible offerings of Kinsman Joinery. With their skilled craftsmanship and commitment to excellen...
Read more