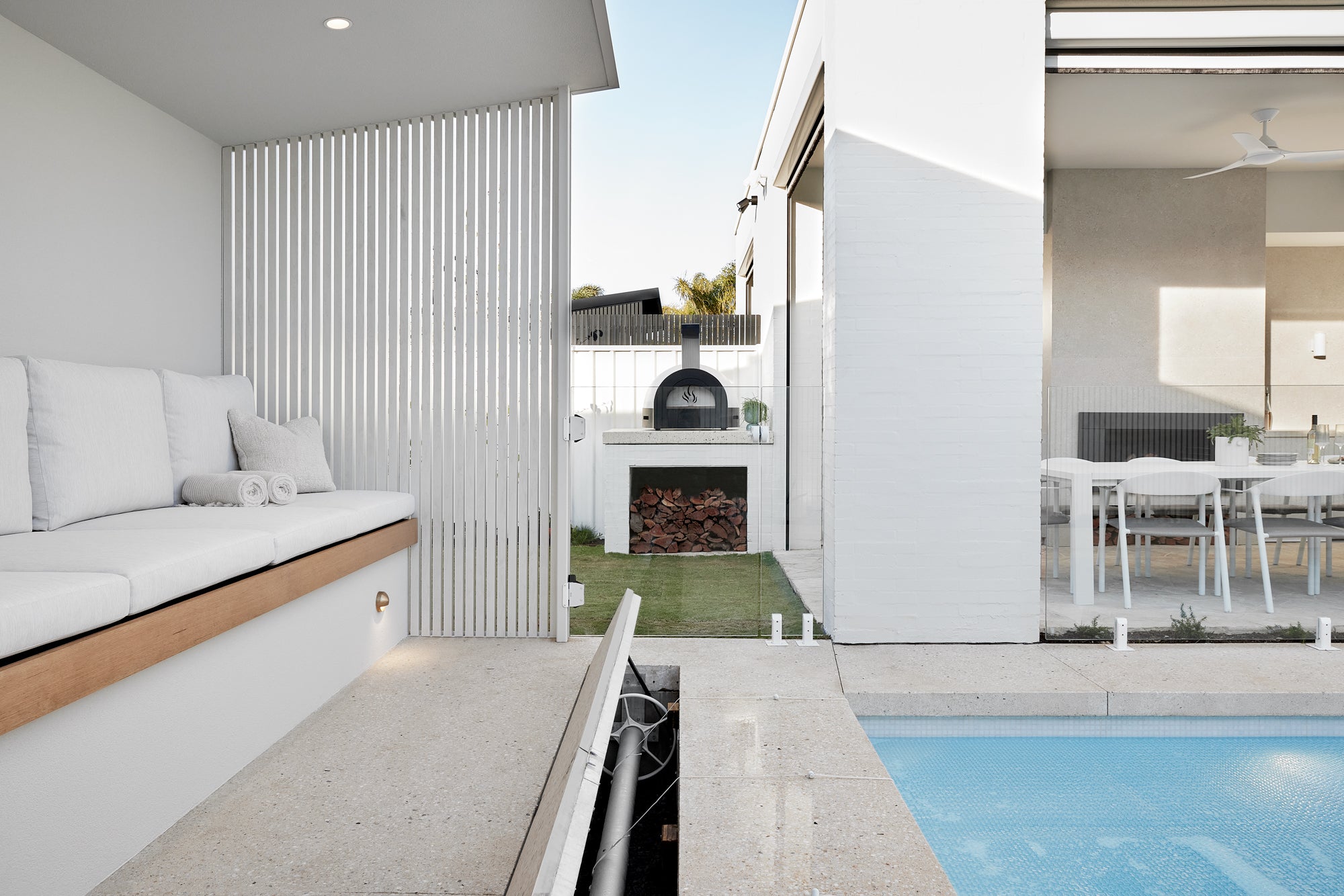 Aussie UnderCover: Dive into Effortless Pool Care!
We knew that creating a stunning outdoor space goes beyond just the visible elements. That's why we turned to Aussie UnderCover, an Australian owned and operated business that believes your pool should be a haven, not hard work. Since their establishment in 2008, this family-run company has been revolutionising the pool industry with their slimline, sleek, and sophisticated underground pool covers. Get ready to say goodbye to the hassle and hello to efficiency with Aussie UnderCover!
Unveiling the Hidden Beauty:
What makes
Aussie UnderCover
truly unique is their commitment to offering a pool cover system that not only works flawlessly but also lets you choose how it looks and blends in with your surroundings. These ingenious pool covers are engineered to be hidden from sight until you're ready to use them. With a focus on enhancing available space and minimising clutter, Aussie UnderCover seamlessly integrates their covers into your deck, paving, or other chosen finish, such as tiles, natural timber, composite timbers, sprayed concrete, polished concrete, or even synthetic turf. The result? A pool cover that's both functional and aesthetically pleasing, perfectly disguised in its environment.
Simplicity Meets Style:
Aussie UnderCover
is built on a strong foundation of owning, designing, and building pools. This deep level of understanding translates into intelligently designed pool covers that are both subtle and stylish. Their range includes manual control systems, offering a cost-effective option that's quick and easy to wind in and out, as well as semi remote-control systems, providing an extra touch of sophistication and convenience.
More Than Meets the Eye:
As we aimed to design captivating pool areas that seamlessly blended with our overall vision,
Aussie UnderCover's
hidden pool covers became the perfect choice. Not only did these covers provide practical benefits such as temperature regulation, reduced maintenance, and protection from debris, but they also added a touch of elegance and sophistication to our pools. With Aussie UnderCover, we transformed our pools into true havens of relaxation and style. These remarkable pool covers not only fulfilled our functional requirements but also seamlessly integrated with our designs, showcasing their versatility and enhancing the overall aesthetic of our outdoor spaces.
Award-Winning Design and Easy Installation:
When it comes to award-winning design,
Aussie UnderCover
has you covered. They offer 10 kit sizes, each equipped with a strong, self-supporting winding handle neatly stored inside the pit, or the convenience of a remote control. The smooth and effortless operation makes these covers ideal for pools up to 7 meters wide. Custom modifications are also available to ensure a perfect fit for your pool.
At Aussie UnderCover, everything is designed with ease and convenience in mind. Their Nowra-based business delivers to locations all across Australia, and each cover comes with detailed instructions, pictures, and layout plans for hassle-free self-installation. Prefer a helping hand? Installation services are available in Sydney, the NSW South Coast, and other selected areas. Simply reach out to their dealers or contact
Aussie UnderCover
for more information.
Don't wait any longer! Dive into a world of simpler, more sophisticated pool care with Aussie UnderCover's unparalleled range of hidden pool covers. Say goodbye to the pool maintenance blues and hello to effortless enjoyment. Contact Aussie UnderCover today at 1300 722 009 or via email at
sales@aussieundercover.com.au
. Visit their website at
https://aussieundercover.com.au
and discover the future of pool covers. Your pool will thank you!