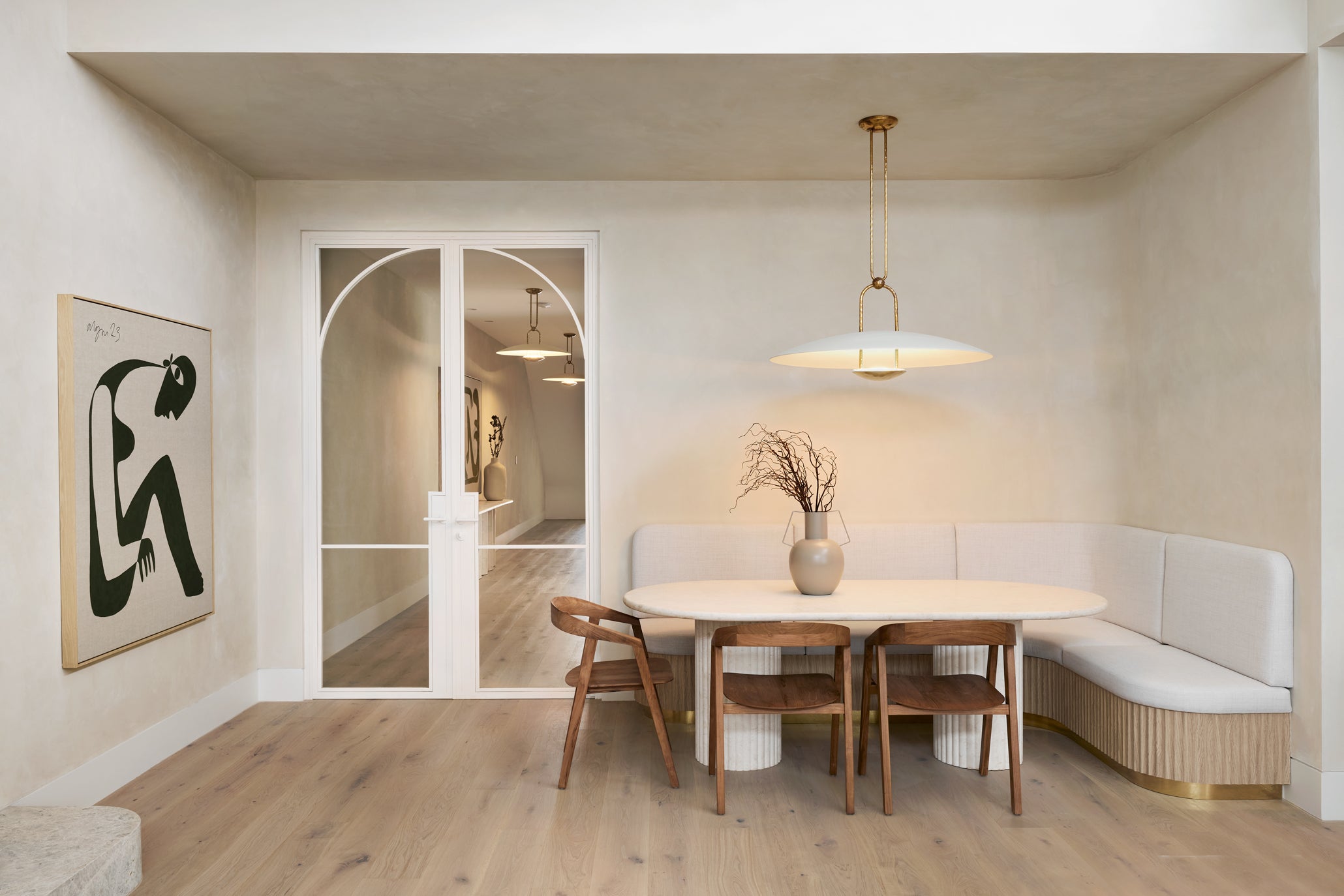 Embrace nature's finest: The timeless beauty of wool & wood
It's no secret we love using natural materials in our interior design projects, so when it came to selecting the floor finishes for our own homes, we knew we couldn't go past the allure of wool and real timber from
Godfrey Hirst
! So what exactly are the features and advantages of wool and wood in interior design? Let's dive in!
The Artistry of Engineered Timber Floors:
When it comes to creating a space that exudes warmth and sophistication,
Godfrey Hirst's
engineered timber floors take centre stage. We had the pleasure of featuring the
Corsica Oak in '180 - Coffee Oak'
in Lysandra's house and the
Corsica Oak in '510 Coastal Oak'
in Alisa's house. The hardwood top layer of these floors boasts a genuine, re-sandable veneer of real timber, bringing the authentic look and feel of timber to life. With each board showcasing unique textures and grains, no two planks are alike, making your timber floor a one-of-a-kind masterpiece. Timber is also a robust material that can withstand heavy foot traffic and wear overtime. With proper maintenance, it can last a lifetime - making it a cost-effective choice in the long run. 
The Elegance of Wool Carpet:
Step into a realm of plush elegance with
Godfrey Hirst's
Hycraft range, featuring the
Montrose - 510 Gindera
in Alisa's house and the
Chatsworth - 520 Devonshire
in Lysandra's house. Wool carpet is the epitome of luxury, providing a sumptuous and velvety feel underfoot. But that's not all – wool carpet is also a natural insulator, keeping your home warm and cosy in winter while offering a refreshing coolness in summer. With its incredible ability to regulate moisture, wool carpet ensures a comfortable living environment, making every step a pleasure!
Experience the Godfrey Hirst Difference:
At
Godfrey Hirst
, your satisfaction is their top priority. They understand that choosing the perfect flooring is a personal process, and one that is worth getting right from the beginning. That's why they offer free samples of their products, delivered right to your doorstep. Feel the luxurious textures, witness the timeless beauty, and ignite your design aspirations! Their commitment to quality and craftsmanship is unparalleled, ensuring that your living spaces radiate with elegance and sophistication.
From the wide variations of timber to the unparalleled luxury of wool carpet,
Godfrey Hirst
invites you to create a living space that is as unique as you are. 
Discover the exceptional range of
Godfrey Hirst
carpets and engineered timber floors today. Visit their website to request your free samples and embark on a design journey that celebrates the beauty of natural materials. Elevate your living spaces and embrace the harmony of wool & wood – a combination that will stand the test of time.