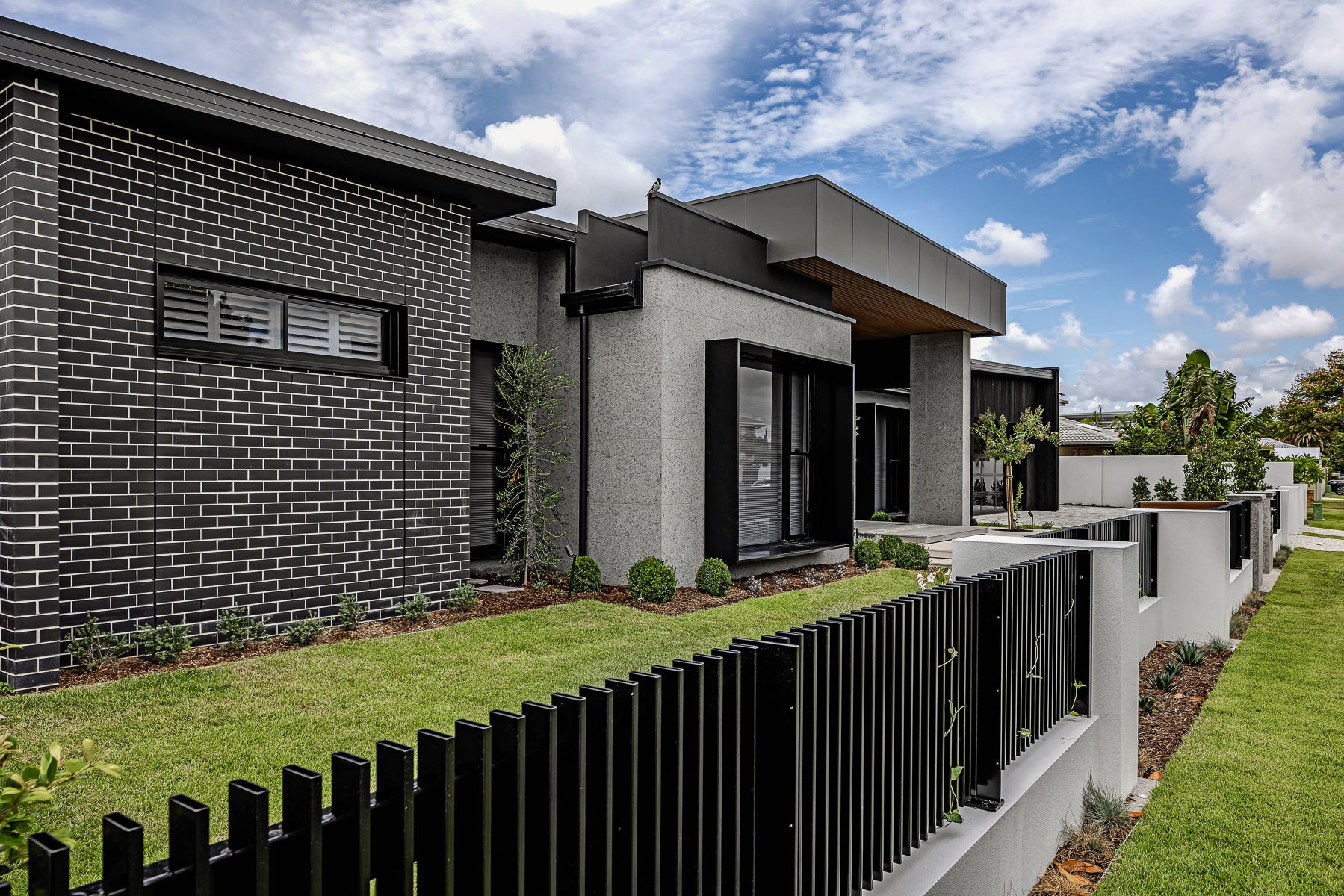 CREATE A BOLD DESIGN WITH BRICKWORK
There are endless possibilities for using brick in your home to create a stylish statement that garners plenty of attention. With an array of colours, shapes, sizes, textures and patterns of bricks on offer, you can design a look to suit your desired aesthetic both indoors and outdoors. We'll get you inspired by showcasing some ideas that utilise the flexibility of modern bricks from PGH Bricks.
Arch you beautiful
There has been a resurgence in this most sought-after architectural feature of the year – the archway. Using bricks like the Ceniza from PGH Bricks Morada range, you can incorporate bold archways into the design of your home. Arches visually draw attention to the height of the wall, making the room look more spacious. In addition, the varying silhouettes create more depth and interest in a home. For a striking effect, you can create a contrast between the arch and the adjacent wall by using different bricks from the PGH Brick range or painting the brick arch another colour.
Playful patterns
Mix it up by incorporating interesting brick patterns in your home. PGH Bricks Morada range are available in various sizes and colours. This gives you the creative freedom to design different patterns for both the interior and exterior of your abode. We personally love herringbone, an intricate and skilful design that brings stylish vibes to any space. However, there are so many other patterns to try including the running bond, stack bond, basket weave or the Spanish bond.
Versatile in or out
We love bricks for their versatility in design – both indoors and outdoors. For a statement wall inside your home, try using one of the wide selection of PGH Bricks brick facings in a hue that ties in with the palette of the space. Brick facings are easily laid by a tiler. Exposed brick walls can add natural texture and character to your interior and make any space looks quite industrial. To use it as a backdrop to showcase your beautiful collection of treasures, try open-backed shelving in front of the exposed brick wall.
Outside oasis
Outdoor spaces are an important part of any home and create much needed to space to play, unwind and entertain in. Bricks are a durable and stylish material that can be used to enhance your outdoor space and take your backyard to the next level. Use bricks to design features likes an outdoor fireplace, pizza oven, patio and raised garden bed edging. That is what we call an entertainer's oasis! PGH Bricks have given us some ideas for utilising their range to make this dream a reality. The smooth texture of the Morada range make it an ideal choice for creating a luxe outdoor kitchen splashback. Or use the white Blanco bricks to create a coastal inspired outdoor fireplace. The possibilities are endless, so get designing!