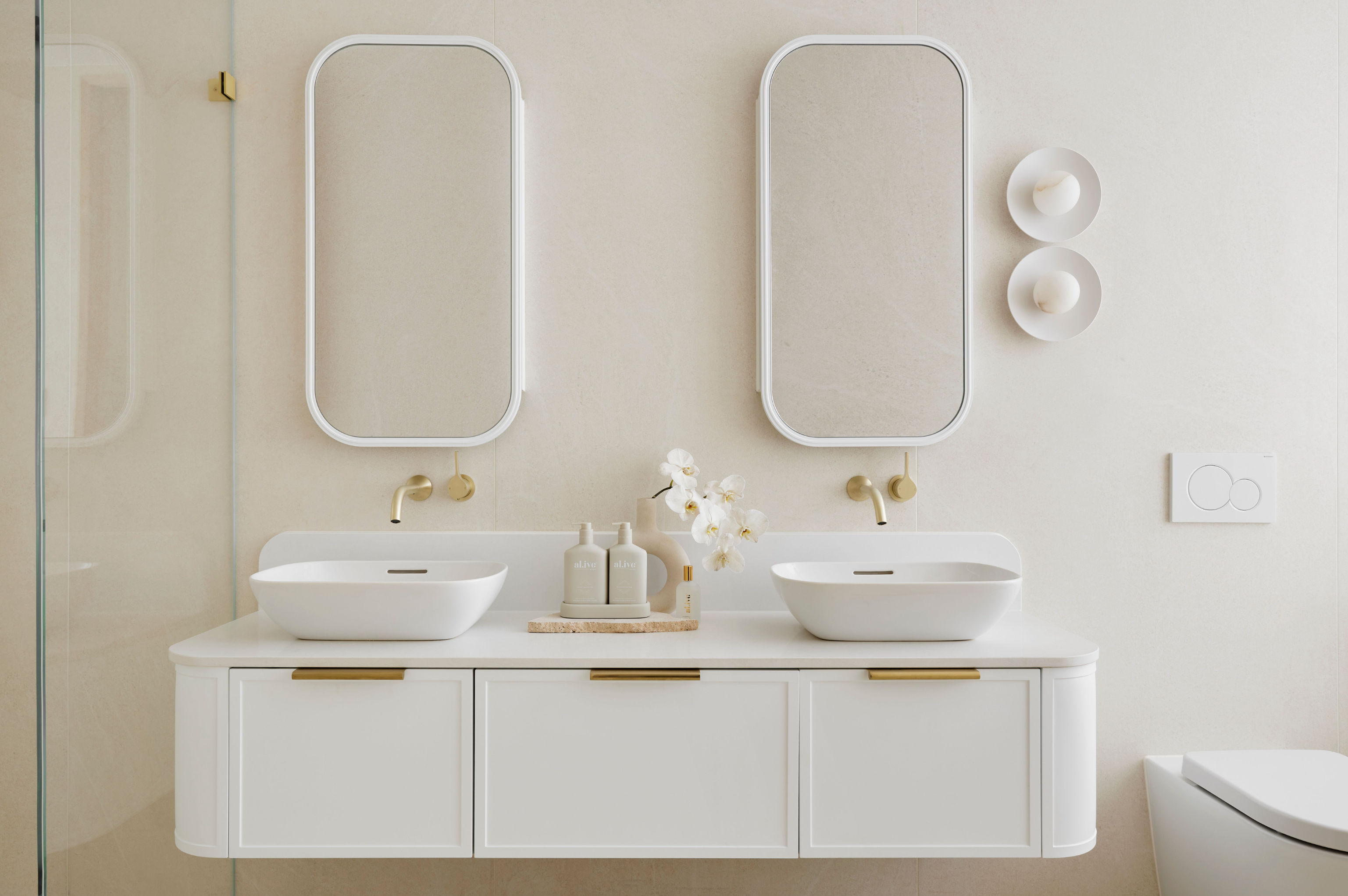 Waterproof smarter, not harder with MULTIPANEL
As experienced interior designers, we understand the importance of finding innovative and efficient solutions for our projects. That's why we're thrilled to partner with
MULTIPANEL
, the leading provider of internal wet area waterproofing systems in Australia. Get ready to ride the waves of innovation as we share our incredible experience using MULTIPANEL's products in our own homes featured in the epic Design Duo Twin Off series.
A New Era in Wet Area Waterproofing:
With the recent changes in the National Construction Code (NCC) requirements, ensuring compliance and durability in wet areas has become more critical than ever.
MULTIPANEL
has stepped up to the challenge by developing an innovative solution that addresses the new NCC changes for unenclosed showers. Their waterproof custom graded panel allows for the entire bathroom floor to have fall graded into a secondary waste, ensuring efficient water drainage. Say goodbye to soggy situations and hello to a waterproof paradise!
Time-Saving and Efficiency:
One of the standout features of the
MULTIPANEL
system is its remarkable time-saving capabilities. Traditionally, waterproofing systems would take around 5-6 days to complete, causing delays in the overall project timeline. However, with their lightning-fast system, your wet areas will be dry and ready for tiling the very next day. Ride those waves of productivity and enjoy the smooth ride to project completion.
A Splash of Versatility:
MULTIPANEL
offers a range of products designed to meet various waterproofing needs in wet areas. Their Waterproof Shower Bases provide a reliable foundation for showers, while the Waterproof Wall Lining ensures robust and long-lasting protection against moisture. The Waterproof Custom Graded Panel is a true game-changer, allowing for easy fall grading and efficient water management. Additionally, the Waterproof Underlay provides an extra layer of defence, while the Waterproof Niches offer stylish and functional storage solutions.
Our Epic Journey with MULTIPANEL:
In the Design Duo Twin Off series, we transformed our homes into waterproof wonderlands by incorporating MULTIPANEL's products extensively throughout our homes. We incorporated the
MULTIPANEL
system in our ensuite walls and floors, outdoor planter boxes, main bathroom, and upper powder rooms. The ease of installation, durability, and peace of mind provided by MULTIPANEL's waterproofing solutions exceeded our expectations. The result? Breathtaking spaces that seamlessly combine style and functionality.
Ready to make a splash in your next project? Say goodbye to waterproofing headaches and hello to the efficiency of
MULTIPANEL
. Dive into a world of endless possibilities by visiting their website at 
https://multipanel.com.au/
. By choosing
MULTIPANEL
, you can trust that you're investing in an Australian Made and CodeMark Certified solution that not only meets but exceeds the stringent requirements of the NCC 2022. Together, let's waterproof smarter, not harder!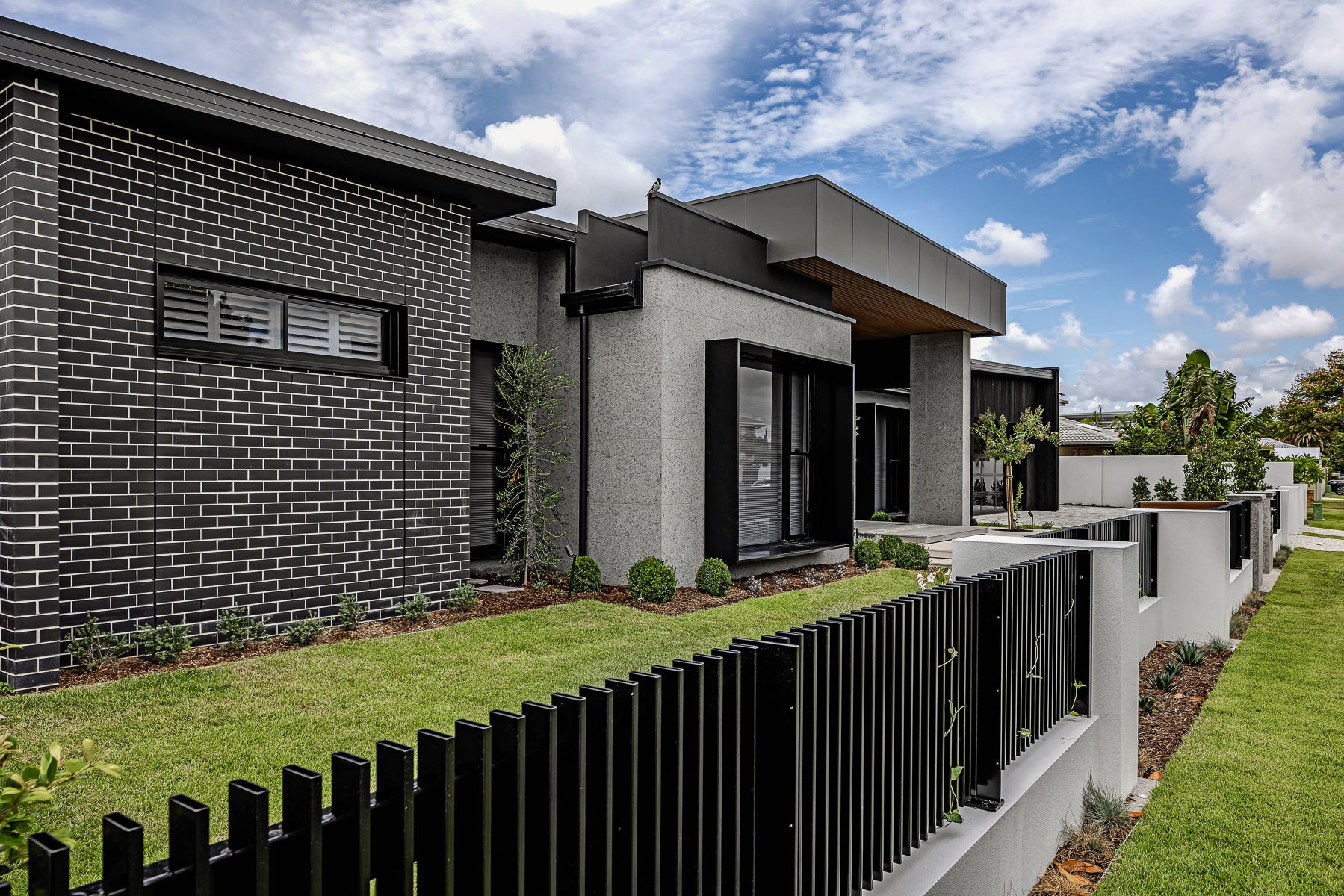 CREATE A BOLD DESIGN WITH BRICKWORK
There are endless possibilities for using brick in your home to create a stylish statement that garners plenty of attention. With an array of colours, shapes, sizes and patterns of bricks on offer,...
Read more