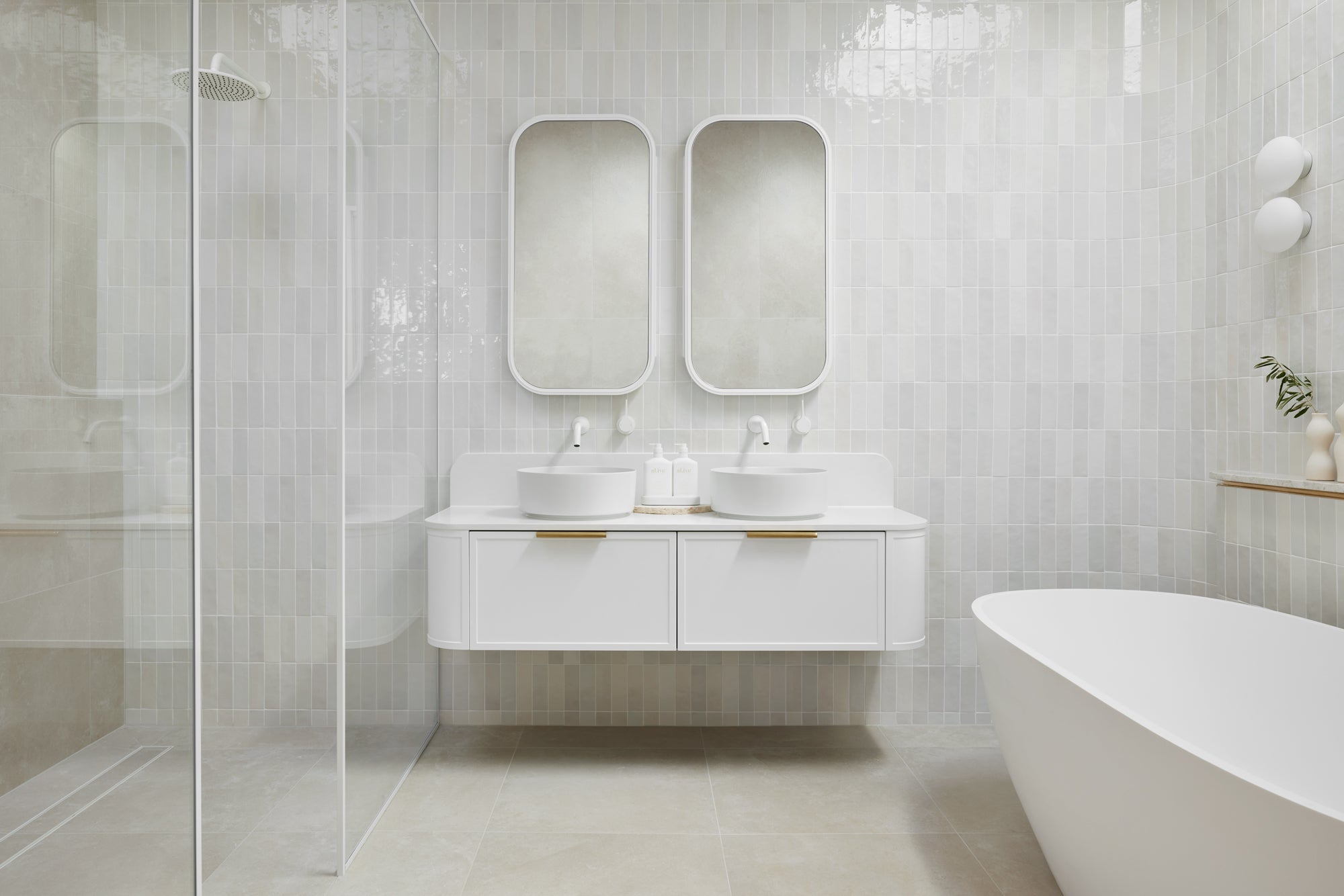 Designing Our Forever Bathrooms with Reece: Where Function Meets Beauty
Step into the world of bathroom design as we share our journey of creating stunning bathrooms for our forever homes. We invite you to join us as we dive deep into the key considerations, planning process, and product selections that brought our bathroom visions to life, all with the invaluable support of Reece, Australia's leading bathroom brand.
Key Considerations: Where Functionality Meets Beauty
When envisioning our family homes, we knew that our bathrooms had to be more than just visually striking. They had to seamlessly combine functionality and aesthetics, providing spaces that were not only beautiful but also practical for our everyday lives.
Enter
Imagin3D
, Reece's fantastic 3D bathroom planner. With this powerful software, we were able to bring our bathroom visions to life, immersing ourselves in a virtual world where we could experiment with layouts and select the perfect products.
Imagin3D
allowed us to optimise the use of space, ensuring every inch was utilised to its full potential. And whenever we faced questions or needed expert guidance, Reece's knowledgeable consultants were always ready to lend their expertise, acting as an extension of our own dedicated team.
Personalising with Reece: The Power of Choice
Our homes reflect our distinct styles, and
Reece
provided the ultimate playground for personalisation and customisation.
Alisa's Approach
The transition into the Japandi style for both my ensuite and main bathroom was made effortlessly possible, all thanks to Reece Bathrooms. My decision to embrace this aesthetic, a fusion of minimalism and soft textures, became a breeze with the choice of Milli Oria Range. This collection beautifully encapsulates the clean, graceful lines that are at the heart of the Japandi ethos.
This range not only looks great, but is also resistant to scratching, tarnishing, abrasion, and discolouration. A win-win in my books!
Lysandra's Approach
I made the choice to elevate my bathroom spaces with a combination of the luxurious
Sussex Scala Range
and the
Milli Mood Edit Range
from Reece Bathrooms.
Reece Bathrooms offer a wide array of colour finishes to cater to any style preference - so i
n my main bathroom, I went for the opulent Brushed Brass Gold, while in my ensuite, I opted for the sophisticated Living Tumbled Brass. These finishes were the missing pieces that perfectly aligned with my vision of creating a high-end, lavish ambiance in my home!
Quality, Aftercare, and Warranties: Reece's Unwavering Commitment
Choosing
Reece
as our partner for our forever homes was an easy decision, thanks to the brand's unwavering commitment to quality, aftercare, and warranties. With Reece by our side, we have the peace of mind that comes with knowing we have a trusted partner ready to support us every step of the way.
Embark on your bathroom design journey today by visiting Reece's website at https://www.reece.com.au/ and let your forever bathroom dreams become a reality!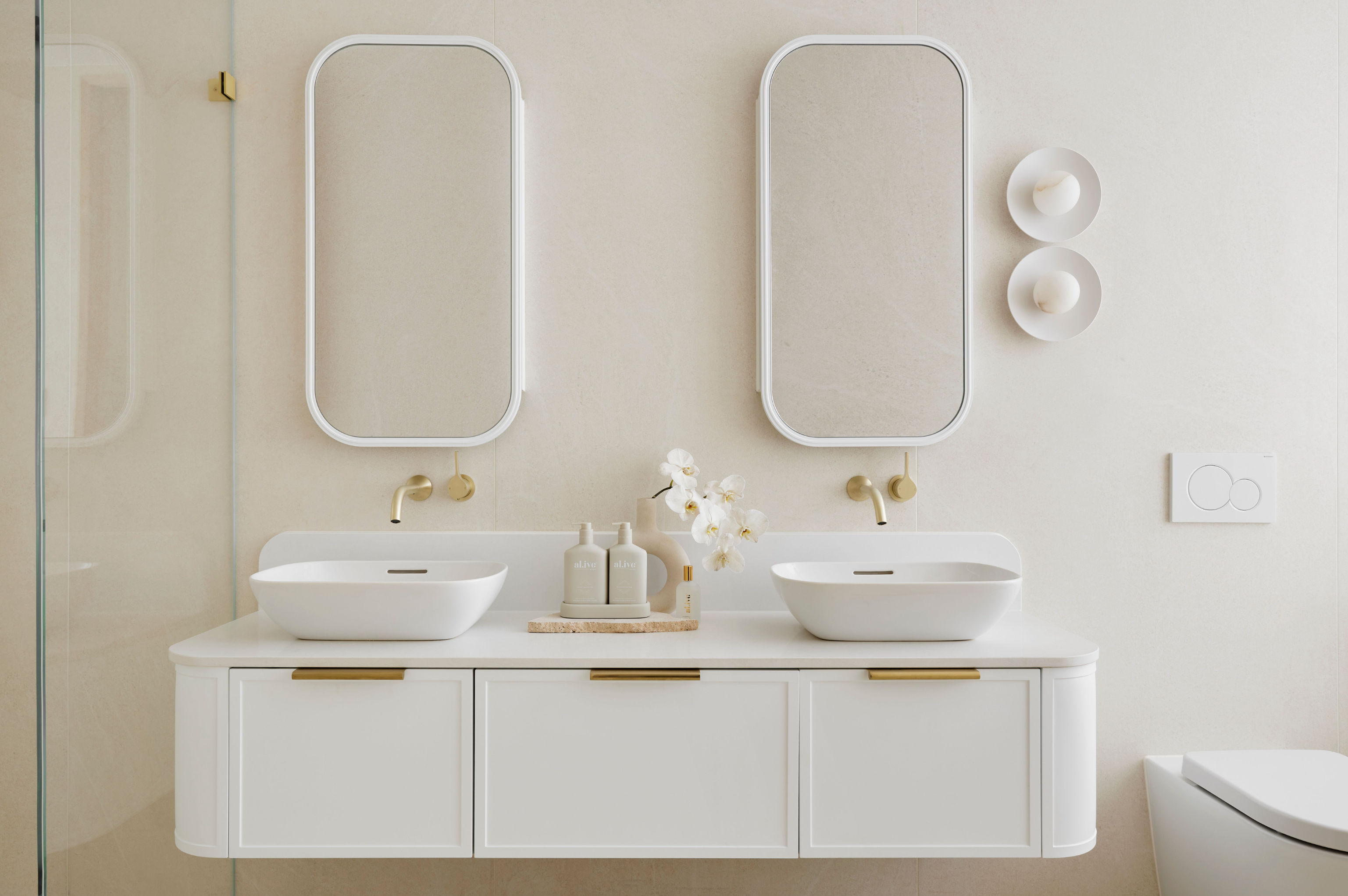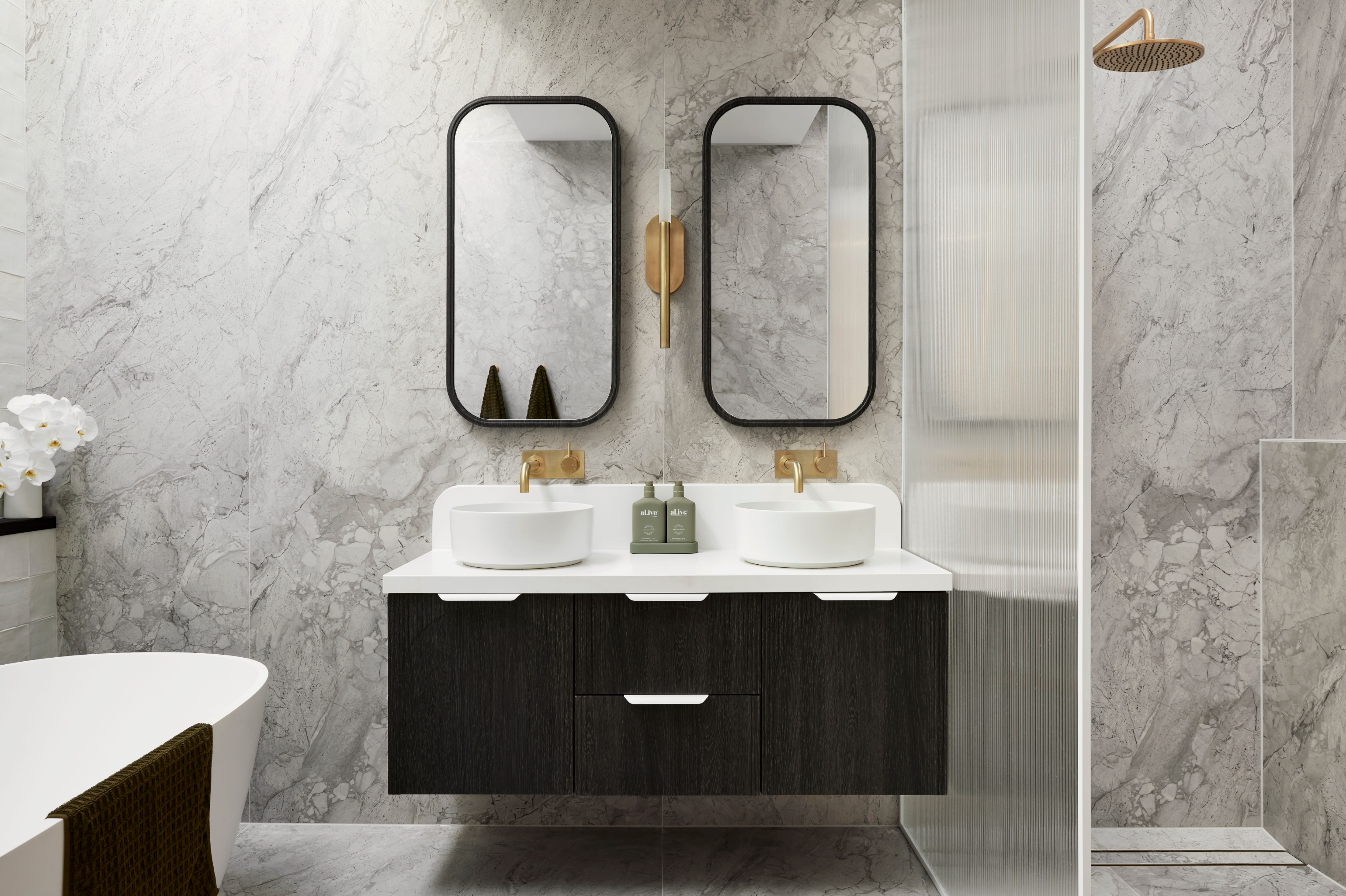 Why we love slab tiles by Beaumont Tiles
As we embarked on our Design Duo Twin Off series, one thing became clear: we needed a tile that would make a statement and set the stage for our stunning bathroom designs. That's when we discovered...
Read more