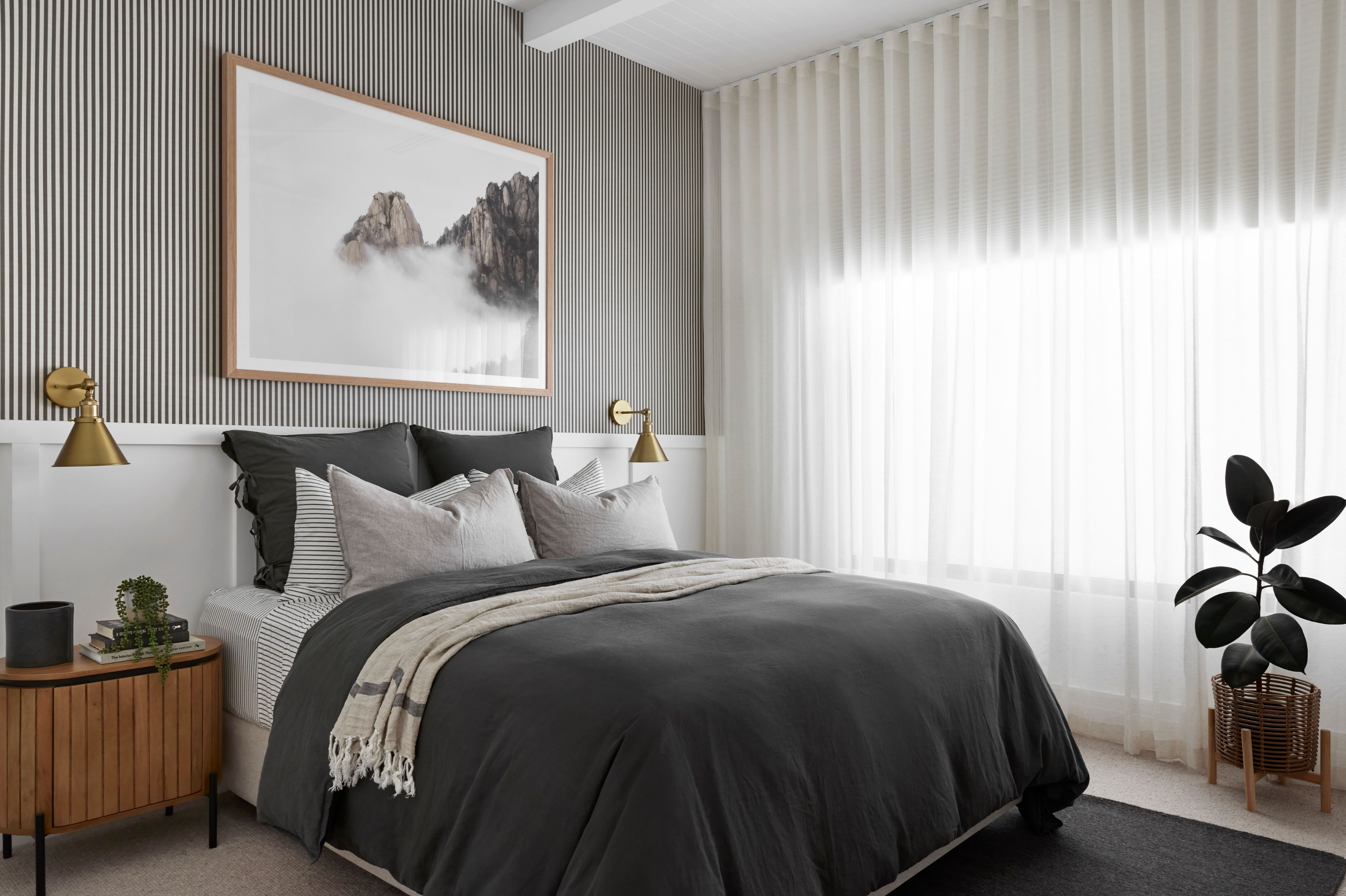 SleepMaker: Dreamy delights for the Design Duo Twin Off
Welcome to the land of dreams, where
SleepMaker
reigns supreme! As we embarked on the Design Duo Twin Off series, we knew that a good night's sleep was the secret ingredient to a successful design journey. That's why we turned to SleepMaker, the expert in crafting sleep solutions tailored to each unique individual. Join us as we unveil the delightful world of SleepMaker and how their magical creations transformed our own homes into havens of blissful slumber.
SleepMaker: The Dream Makers:
For the past 85 years,
SleepMaker
has been in the business of making Australian dreams come true. They understand that sleeping is a personal experience, and that's why their beds are designed with you in mind. No matter your size, temperature preferences, or budget,
SleepMaker
has developed a sleep solution to suit your every need. From luxurious comfort to pain relief, their mattresses offer a touch of perfection that guarantees an amazing sleep experience.
The SleepMaker Difference:
What sets
SleepMaker
apart from the rest? Well, their customers have spoken, and they have awarded
SleepMaker
 as the highest-rated mattress brand for comfort in Australia! Their dedication to quality and customer satisfaction has earned them rave reviews for durability and value for money. As a family-owned business, SleepMaker's mattress-making expertise has been passed down through four generations of the Turner family. They take pride in being an Australian company, providing local jobs and ensuring that every bed is designed for the unique needs of Australians.
Partnering with the Sleep Experts:
SleepMaker's commitment to excellence extends beyond their own craftsmanship. They have forged partnerships with esteemed organisations like the Australian Physiotherapy Association, Australian Chiropractors' Association, and Sports Chiropractic Australia. These collaborations have led to the creation of specialised mattresses that provide outstanding support and postural alignment, ensuring the health and well-being of Australians.
Design Duo's Slumber Haven:
In the Design Duo Twin Off series, our quest for the perfect night's sleep led us straight to SleepMaker's
Walton Imperial Plush
 &
Arizona Medium Mattresses
.  As we lay on these cloud-like creations, we could feel the cares of the day melt away. The lasting tensile of their springs, the cool-to-the-touch surfaces, and the foam that moulds to every contour of our bodies transported us to a realm of pure tranquility!
SleepMaker
has woven its sleep magic into the Design Duo Twin Off series, bringing dreamy delights to our homes. With their exquisite Walton Imperial Plush & Arizona Mattresses and bed bases, we experienced the epitome of comfort and relaxation. SleepMaker's commitment to quality, their partnerships with leading health organisations, and their unwavering dedication to customer satisfaction have made them the go-to brand for Australians seeking the perfect night's sleep.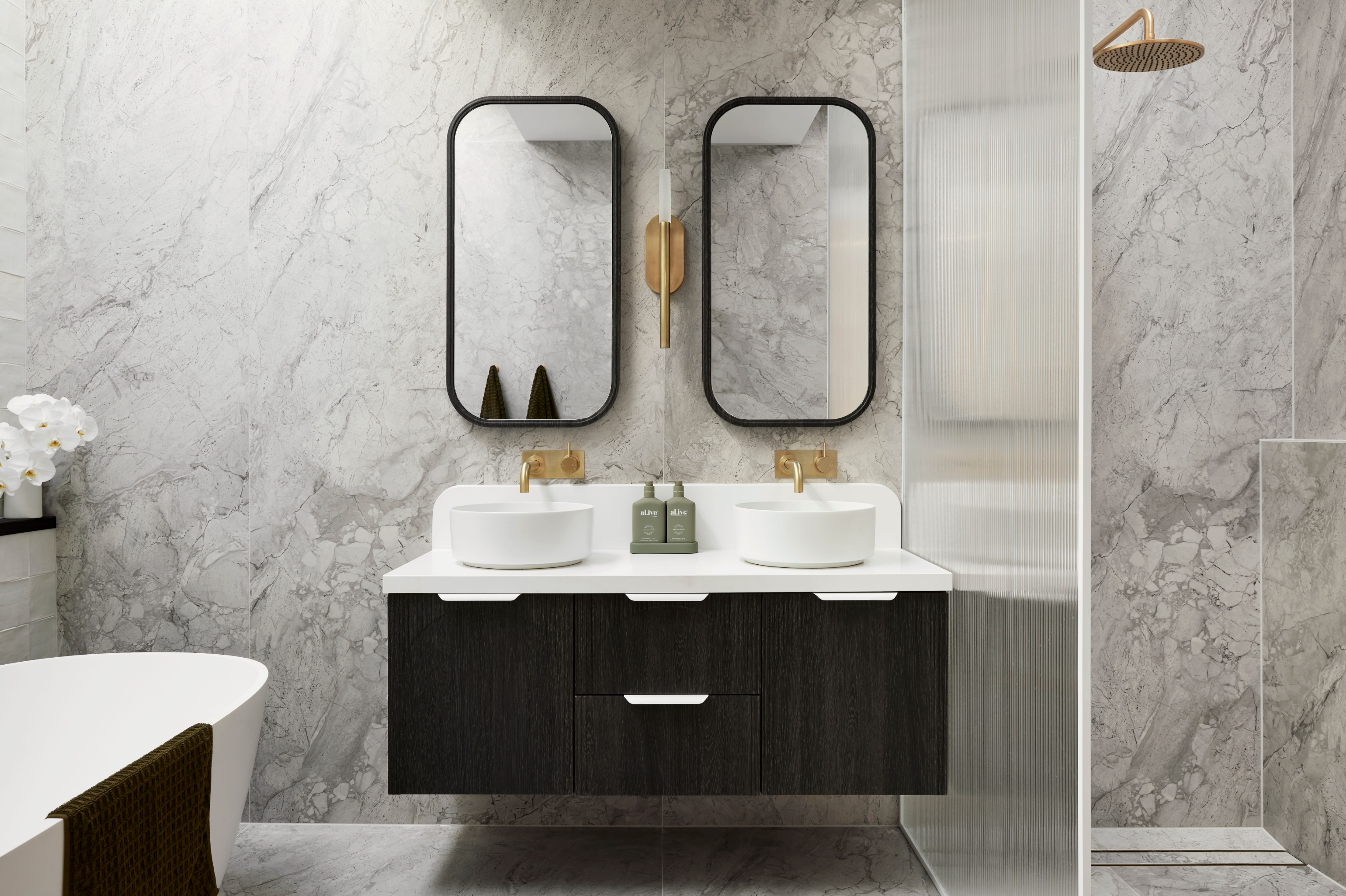 Why we love slab tiles by Beaumont Tiles
As we embarked on our Design Duo Twin Off series, one thing became clear: we needed a tile that would make a statement and set the stage for our stunning bathroom designs. That's when we discovered...
Read more